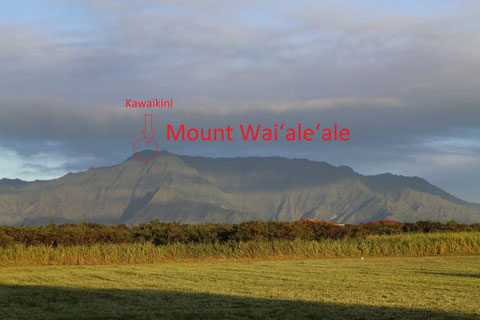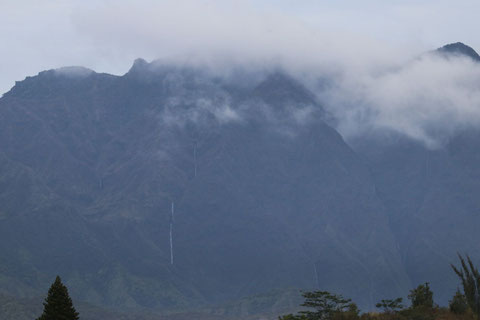 Kawaikini is the highest peak on Kauai.  The elevation from sea level is 5,243 feet or 1,598m.  
It is located in almost center of the island and part of Mount Waialeale which is known as the wettest spot on Earth.  Because of the heavy rain during the night, the mountain showed us incredibly long waterfalls everywhere. 
These waterfalls are legendary falls because they last only for a few hours.  The was my second time I saw these falls after 2011.  Because the peak is often covered by clouds, its waterfalls are hardly seen.
Kawaikini literally means "the multitudinous water," referring to plenty rainfalls throughout the year.  
Another article on Kawaikini: