Have you ever visited all the Buddhist temples which host Bon Dance on Kauai?  If so, have you visited their Hondo (Main Altar Hall), too?  Then can you tell which (altar) is which (temple)?
Well, let me post the following photos of all Bon Dance hosting temples on Kauai.  I hope this could be a good opportunity to check if you remember characteristics of the altars.  The answer follows photos.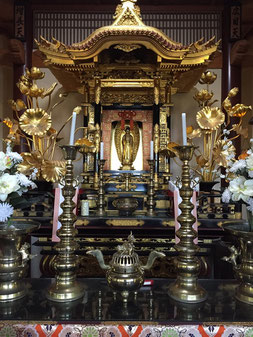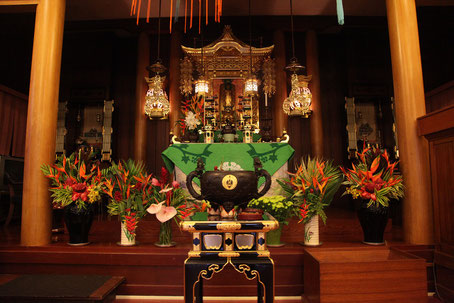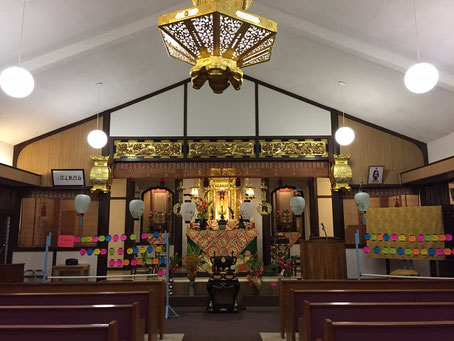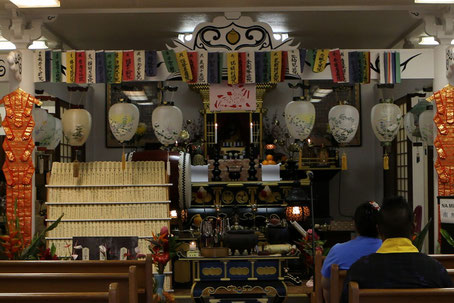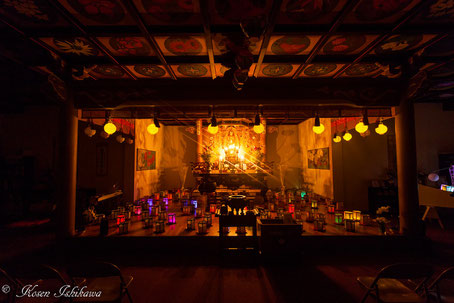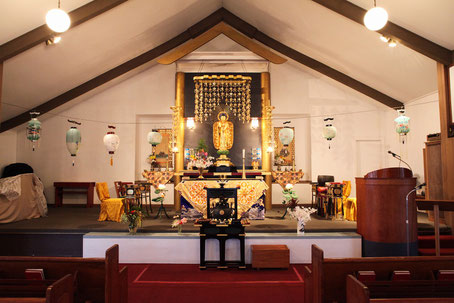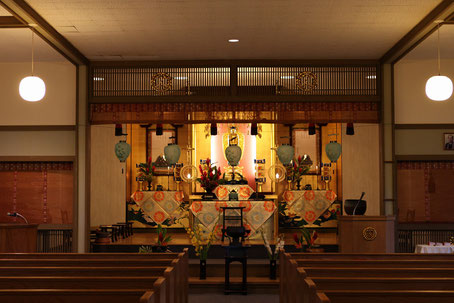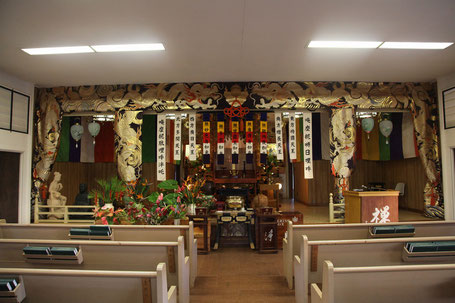 I wonder....did you notice the order of this listing temples?
The order of listing photos here is actually the order of 2018 Bon Dance on Kauai Schedule!!!
So the first photo here is, 
1. Kapaa Jodo Mission (June 8-9)
The second photo is,
2. West Kauai Hongwanji Mission Hanapepe Temple (June 15-16)
3. Lihue Hongwanji Mission (June 22-23) 
4. Waimea Shingon Mission (June 29-30) 
5. Koloa Jodo Mission (July 6-7)
6. West Kauai Hongwanji Mission Waimea Temple (July 13-14)
7. Kapaa Hongwanji Mission (July 20-21)
8. Waimea Higashi Hongwanji Mission (July 27-28)
9. Kauai Soto Zen Temple  (August 3-4) 
So when you go to the temples next time, please check my information is correct!  It'll be nice to check out the differences of the altars and of course, nice to offer prayer there at the Hondos.
Tonight Candle Night will be at Hanapepe.  Both Kauai Soto Zen and West Kauai Hongwanji Hanapepe Temple will host the open house from 6:00 p.m. -8:00 p.m.