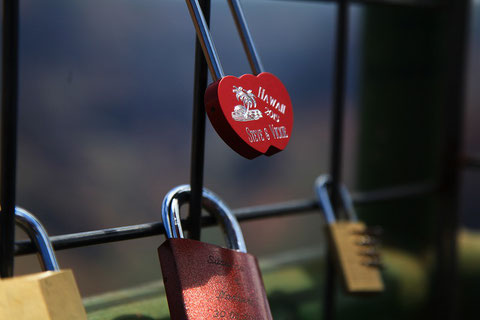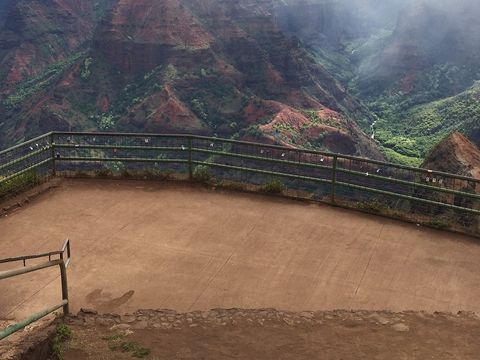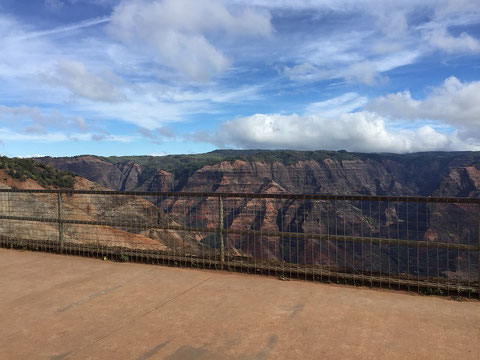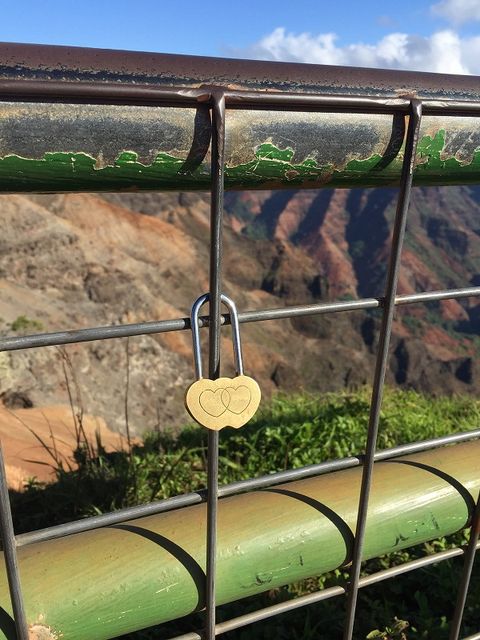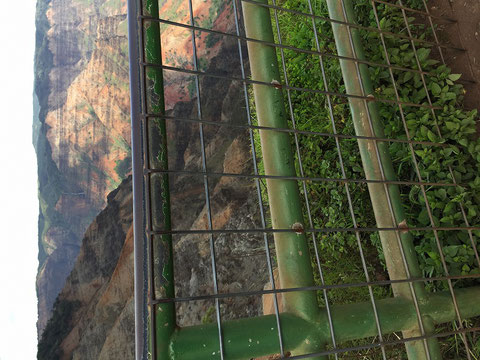 It's been a long time since I saw lovelocks at Waimea Canyon lookout last May.  I know "Love is sometimes blind" but I cannot understand people who attached lovelocks in front of breathtaking views.
Leaving lovelock in front of great nature is something like throwing away rubbish in a super clean place.  We normally cannot do this.  But the truth is there are always people who do this. So I'm sure those who did install lovelocks at the lookout were not normal.  They were blinded by love.
As you know, lovelock is a symbol of "unbreakable love" by throwing away its key.  But this time it was broken and removed soon by the Hawaii Department of Land and Natural Resources.  
I'm afraid this "cat and mouse game" might continue but we all need to realize the principle of the sightseeing site. "Don't take and leave anything."   You can only take photos and leave footprints by your shoes.  Maybe for Kauai, visitors are also welcome to leave money, too.