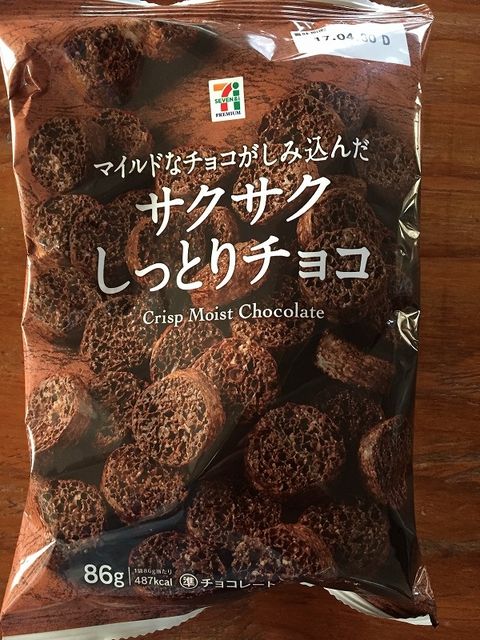 What a delicious chocolate!  I went to Seven-Eleven to buy water and I happened to realize they sell some Japanese products.  One of them was this Crisp and Moist Chocolate.  I didn't intend to buy any snack but I couldn't resist buying it after seeing this product.  Just like this explanation, chocolate was so mild, crisp and moist and I felt harmony of the universe in my mouth.  So good! 
As you know, persons who have opposite characters are hard to get along.  However, if they can understand very well each other, they can be best friends.  In like manner, two opposite elements in one product are not good combinations.  But if opposites can be mixed very well, there is harmony in the combination.  I felt harmony of the universe from the combination of crisp and moist.  
...Sorry if I am exaggerating, but this is very good.