This is a very impressive calligraphy which says "Namu(Namo) Amida Butsu" on the drawing of red sun. 
It is well-known as "Hinomaru no Omyogo(日の丸の御名号)" meaning "The Holy Name in the flag of rising sun" which was believed to be written by Shinran Shonin( 1173-1263) when he was exiled to Kota-ga-hama, Echigo (Niigata) as a result of Nenbutsu-ban in 1207. 
According to the local legend, right after Shinran Shonin visited the Shrine to offer prayer to Ōkuninushi(Main enshrined God of this Shinto Shrine), setting sun incredibly shined ocean and 6 characters of Hony Name (Na, Mu(o), A, Mi, Da, Butsu) came out on the surface of ocean.  This impressive sight made Shinran to take a calligraphy-brush and wrote Holy Name on the red sun.
Then a legend continues that Shinran made a short poem as follows,
"Oh, thou, the God of Kota Shrine, please protect Dharma for good and all...as long as Amida and human exist."

Surprising, on the next morning, all the reeds on the ground of Kota-shrine lost all leaves of one-side, which became known as "Kata-ha no Ashi" meaning "One-sided leaves' Reed(Ashi)."  This is now designated as one of the 7 mysteries of Joetsu.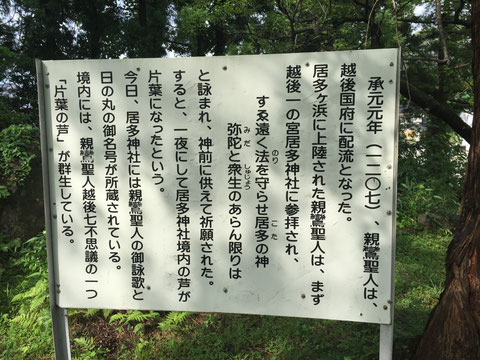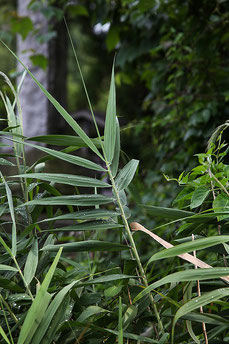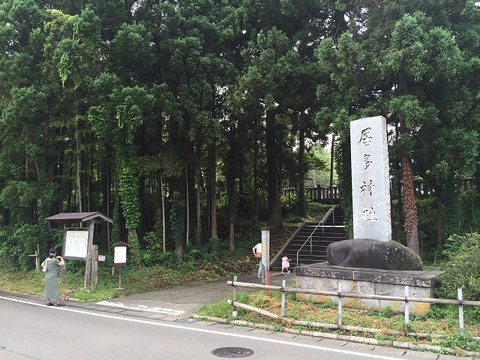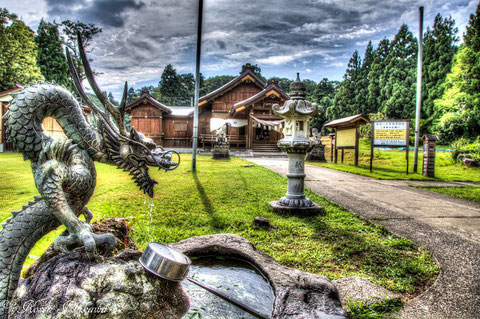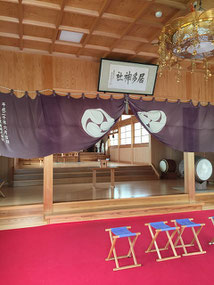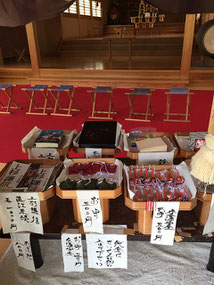 There were some Omamori(amulets) and books for Sale but nobody was watching/attending.  It just says "To those purchasing goods, please put money in the offering box."  What a trust! But this is very common to many shrines and temples. 
The Kota shrine is known as a god of good marriage and blessed with having children.  This Shrine is also very famous for the Calligraphy of the Holy Name written by Shinran Shonin.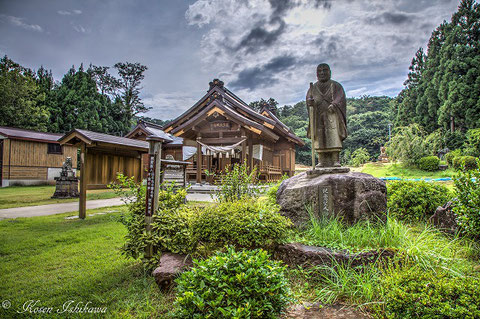 Therefore it is rare but a shrine has a statue of Shonin Shonin!  Also a historical site where Shinran Shonin landed and lived,  is very close to this shrine.