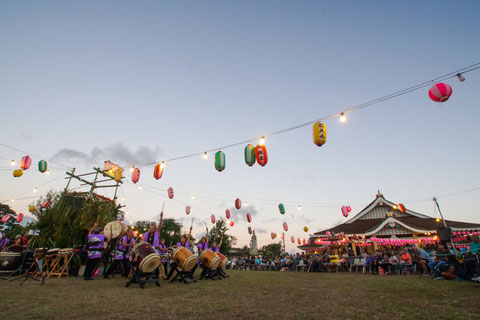 I think Bon Dance at Kauai Soto Zen can be the best Bon Dance in the state of Hawaii.   They have good funding, huge parking space, big ring for many dancers to dance spaciously, many helpers from the community and many great entertainments.... It was really like mini-county fair and I want to call it 3E-Bon Dance....
Now I'm thinking....I know our temple cannot be like Kauai Soto Zen. We don't have many helpers. We have very limited parking space and no flying-saucer.  However, I sincerely wish to do my best for members, friends, and visitors to have good times at our temple.   At the same time, I thank all both living and dead for making our 2016 Bon Dance.  
Mahalo and hope to see you here at Koloa Jodo Mission on July 29 and 30, 2016.