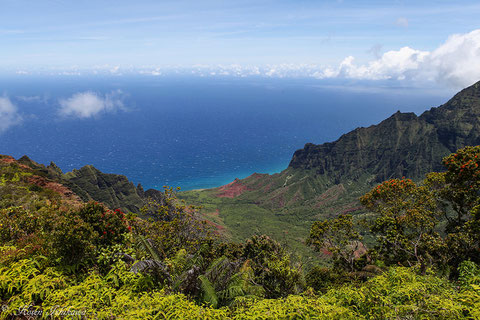 This is beautiful Kalalau valley which is one of the highlights of Garden Island.  I've been there at Kalalau lookout so many times but I never looked this Kalalau lookout from the ocean.  So one of my dreams was to photograph this lookout and entire valley from the ocean. 
Fortunately, I was lucky I had two chances to participate in the dinner cruise this year.  However weather was so cloudy and rough that I couldn't see the ridge at all.   Then another chance for the cruise came to me last week and finally I was able to capture the lookout from the ocean.
Now let's enjoy the quiz.....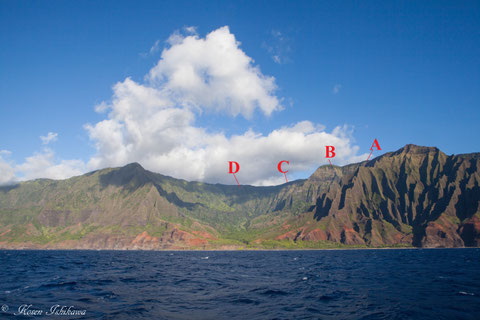 Which is Kalalau lookout in the picture above?
Is it A? B? C? D?
To my surprise, the answer was....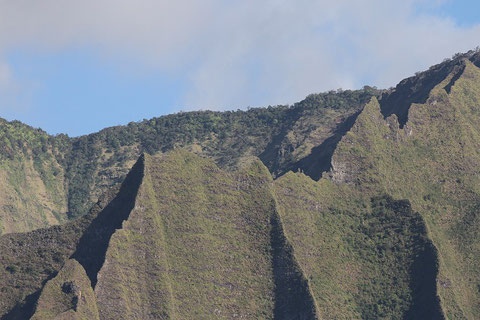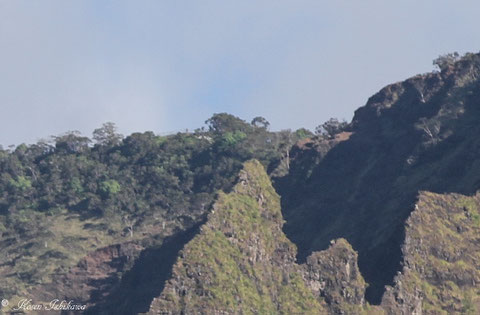 I found a fence and a few people at the point A after cropping the photo.