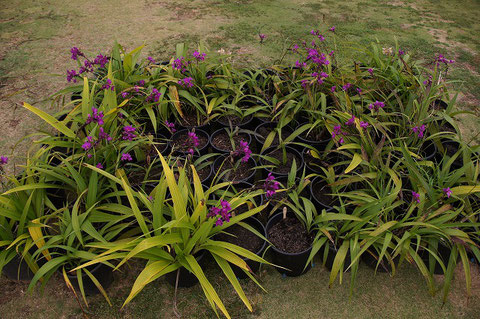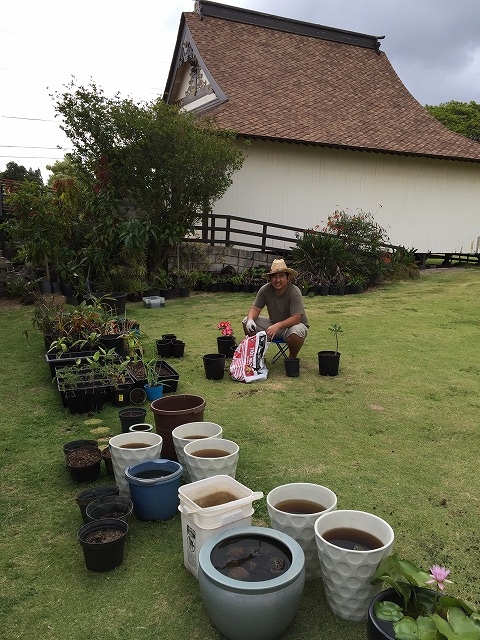 "Sensei, how come you grow plants in small containers?"
This is one of the most frequent questions I receive from the visitors.
Then they understand very well whenever I answer like this, "Because this is not my land."
But now I have another answer.  "I have many planting pots because I want to express my aloha to the guests."
How?
This is the aloha I made yesterday after working all day long at the yard.
Yes, I wanted to make Aloha by planters.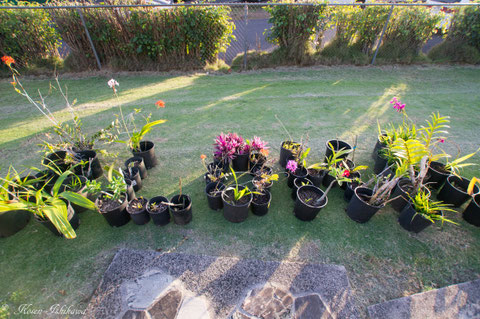 Then I made another one in front of the Yagura.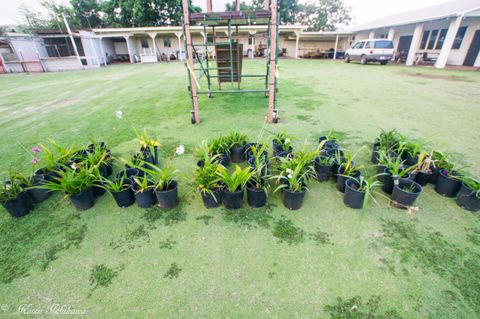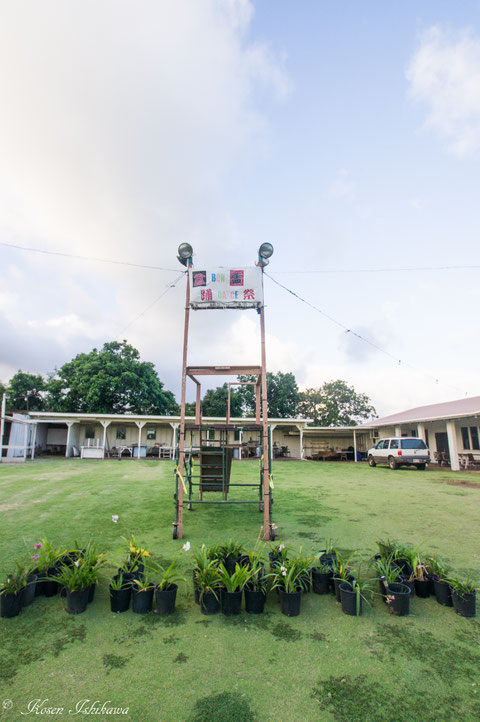 By making Aloha, I thought preparing "O-Bon" is just like preparing "Aloha" to the guests....both living and the dead.  I'm now ready to spend lots of energy and time to prepare our O-Bon which will be held in July 29 and 30 here at Koloa Jodo Mission.
Past similar article;