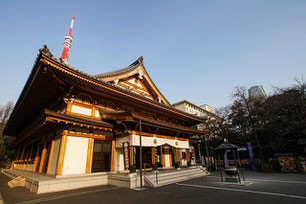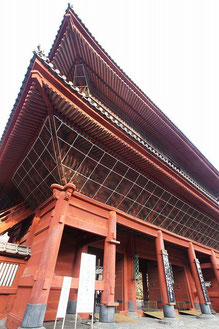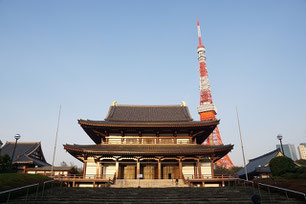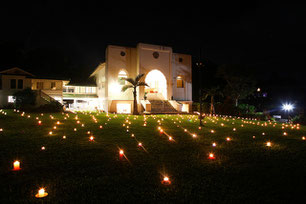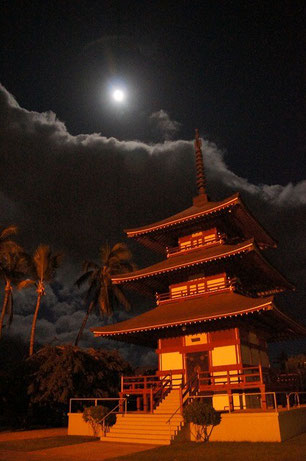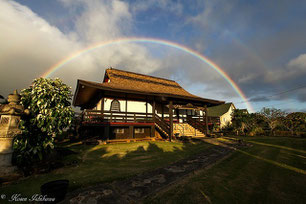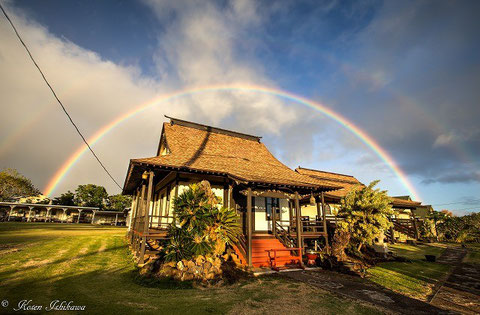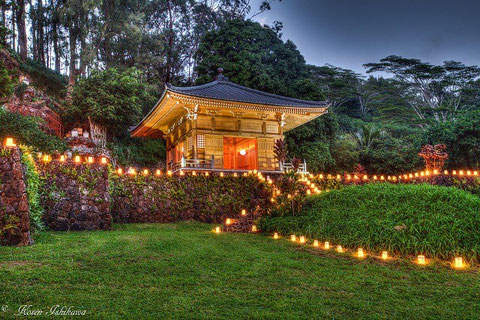 Generally speaking, Buddhist temple is beautiful by itself.  Then if there are any additions such as sunset light, rainbow, and another building and candle light, etc., the temple building could be amazing beyond description.
So far I've taken thousands of photos of many Buddhist temples, but yesterday morning, I realized one important thing....I was actually surprised to know I had very little photos of back side of the temples while photos of front side are incredibly many.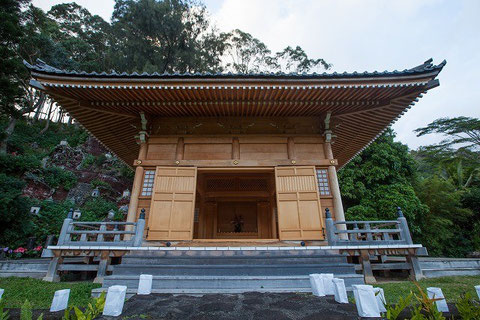 For example, the Hall of Compassion at Lawai International Center is especially famous and known as a beautiful temple building on Kauai. 
Yes, I took many photos and I know tremendously many people, too,  have taken many photos of the front side of the temple.  But I have a question to those who visited here!  Can you imagine a back side of the temple? What is like a back of the temple?  Or is there anyone who have taken a picture of the back side of the temple?   I'm sure there are some but there must be very few people took the back side of the temple. 
In fact, I looked all my photo albums for Lawai Temple and there were actually some photos while working toward completion.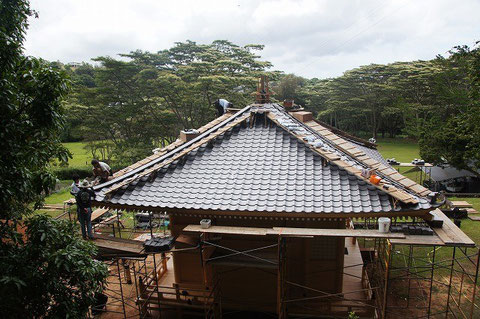 But I couldn't find any picture of the back side of the temple after the completion.   Also at Koloa, I have many photos of the front or left/right side of the temple, but I took very few photos of the back and reason why I noticed this fact was because I saw a beautiful rainbow yesterday morning.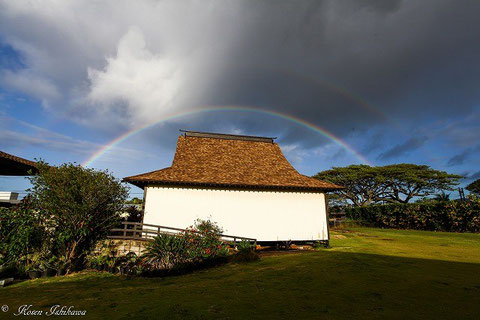 After taking this photo, I deeply realized what I am seeing/viewing reality in my everyday life is very limited.  Yes, I'm looking many things but they all don't come to my mind.   Although I know the importance of looking reality in different viewpoints, but I didn't always have an eye to look from the back of the things.
Of course, it is also true that temple buildings have an intention to show mainly front side of the temple to the visitors, but I deepened my observation to look for the reality through the photos of....front and back of the temple.  In the future, I'm sure I'll take more photos of the back side.