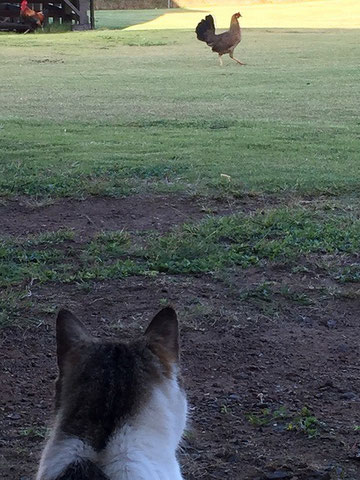 Over a decade ago, my cat was stronger than a chicken here. And there were no chickens which eat cat food.  Only bird trying to get cat food was Mynah Bird.
But recently I realized chicken came to love cat food.   Their appetite was enormous.  They are always walking around a cat and they are very greedy about taking cat food.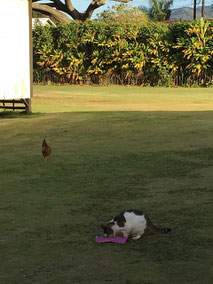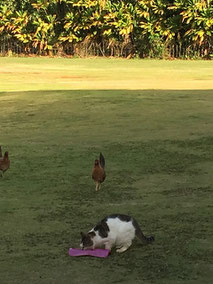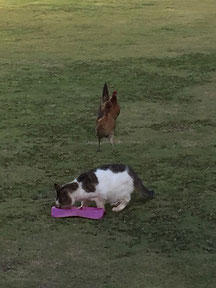 And now chickens are stronger than a cat and they can make a cat run away.  To my surprise, they can fly to the roof of the temple and fight with a mynah bird, too.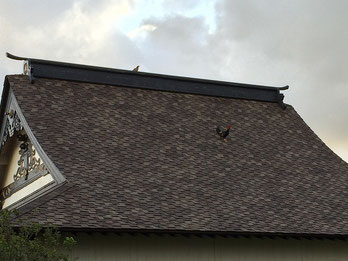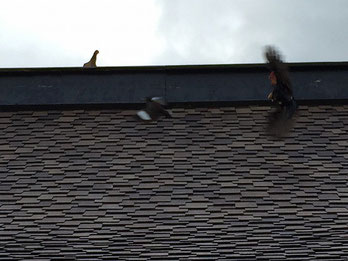 This is something I never saw it before.  And I now can see "struggle for existence" in chicken, which may lead to the evolution of the stronger specie on the island.  
People sometimes use a word "chicken" as a meaning of coward.  But at least chickens here are not coward.  They are very greedy about eating and struggling for living.  In the future, chicken can survive as a result of "survival of the fittest."