Again this morning, I fell asleep in the temple office while I didn't intend to sleep here.  This happened three times already in this month.
The reason is very simple.  I have many things I want to do and I simply don't want to use time for sleeping.  However I definitely need rest, too.   Especially at night, my body is tired after going around.  This is how I fall asleep in the office.  While facing to my computer at night, I guess my body or brain force me to sleep.  
That is why I have no trouble sleeping on the floor, in the sofa, in the car or in the tent or in the airplane.   So when I go to Japan by myself, I always look for cheaper hotel because I know that's much much better than my office chair!
Interestingly in Japan, there are various types of hotel and one of the most fun hotel I've ever stayed was a Capsule Hotel!!!  Because this is for men only, I felt like this was like man-cave.
The good things about Capsule Hotel are,
1. Cheap
2. Close to the Station
3. Large public Bath and Sauna for all night.
4.  Free movies on demand in the room, I mean "capsule".
Also they have optional services such as massage and scrubbing at the bath room.
Bad things about this hotel may be;
1. No natural sunlight.
2. You cannot bring your baggage to your capsule.
3. Little privacy...just a thin curtain and no lock.
4.  While staying at hotel, everybody has to wear weird Pajama!
Well let me share some more photos of Capsule hotel.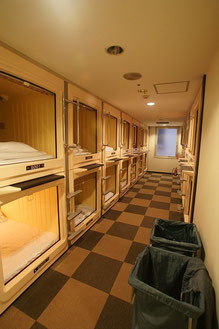 1. At the time of check in, you'll get a key for your locker space which is not big.  Of course you can leave your suitcase at the front desk for free.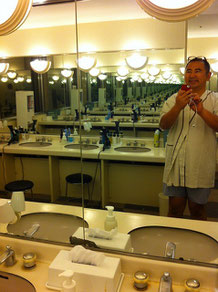 Change clothes to the weird pajama.  It's funny....everybody wear this clothes.   But good to have no lady here!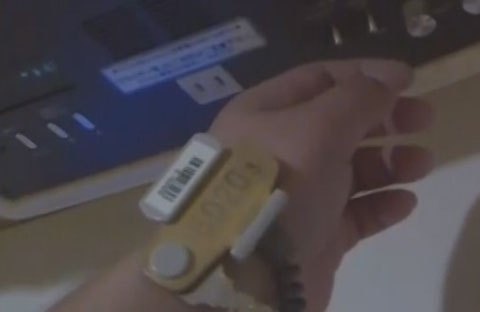 This is a Key for the locker and ID bar code.   You can leave valuable in the locker or safe at the front desk.  With this ID, you don't need to carry money with you.   You can have some food at restaurant with this ID and I was able to buy drink from vending machine with this ID.
At the time of checkout, you pay what you bought.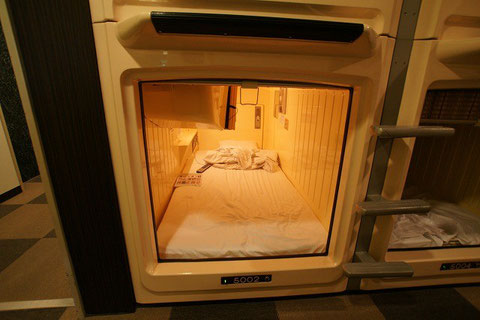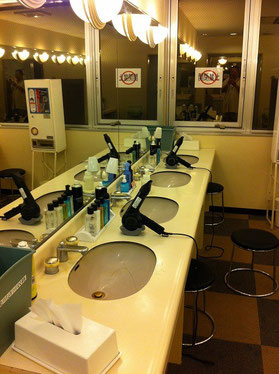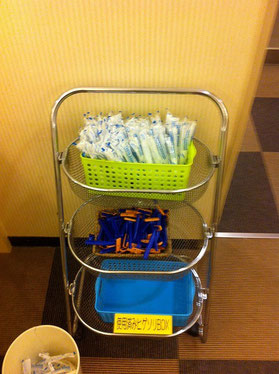 Shampoo, Rinse, Tooth brush and paste, shaver, dryer, hair gel, lotion are all equipped with bathroom.