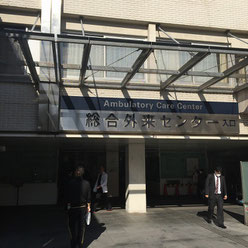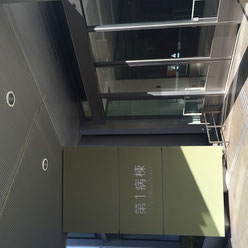 While staying in Japan, I had one day and a half to spend my free time.  So I was hoping to go sightseeing for Nikko.  However, my parents came to Tokyo to see me and asked me to come to visit my father's cousin in the hospital.  Honestly speaking, I didn't want to visit hospital while spending my free time.  Visiting hospital sounded like doing my job in Japan, too.  I simply wanted to spend time at leisure.  However, my father already made a reservation for lunch to meet and then trying to take me to the hospital.
All of sudden, I remembered this must be something I was always doing to my children.  Whether they liked it or not, I have taken them to the hospital or nursing home.  I thought I got used to be a father but I realized I am a child forever in front of my parents. I changed my mind and went to the hospital with them.
Visiting my father's cousin in the hospital was shocking.  Auntie looked completely different from what I saw her last Summer.  She became so skinny and her hair was all gone.  It was obvious she was not good. I lost my words.  If I were badly sick, what can I do?  What kind of words am I glad to hear?  I couldn't get words but just put my hands together in gassho and recited Nenbutsu.  
This was the best I could do.  At the same time, I completely forgot my plan to go sightseeing for Nikko.  I didn't have any regret I couldn't go there.  Rather I became very thankful for having time together with my parents.  Luckily, they are living without having major problems.
I was able to treasure some time together with them at Zojoji Temple since I realized this might be the last time.  And I thought they were thinking in the same way.   When we departed at Daimon Station, my mother gave me some Omiyage from Niigata.  I was surprised they were heavy.   She held this heavy things so that I didn't need to carry heavy thing till the last moment of departing.  Also she gave me Omamori which she bought at Zojoji Temple.  Receiving mother's love, I almost cried in the city of Tokyo but I didn't.  I just renewed my vow to transmit what I've received from my parents to my children and more.