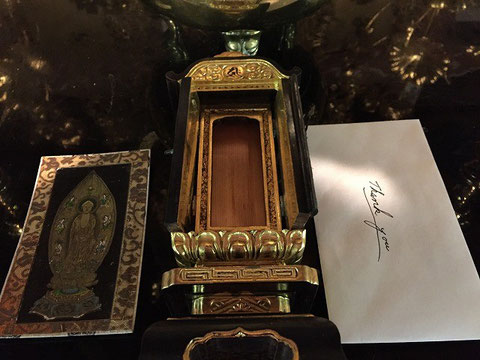 Lately, there was a family who asked me if they could return Ihai or memorial tablet to the temple because the person who kept it in the house passed away.  The deceased was a Nisei lady who was not a Buddhist, but she kept it since this was treasured by her parents.  I think this is a typical tendency here for Nisei to keep what parents treasured.  So there have been many Nisei who converted their religion from Buddhism to Christianity, but they tend to keep Butsudan and ask me to have memorial services from time to time.
Now, many of Nisei passed away or they are very old. Then I now see a new trend when non-Buddhist Nisei passed away, most of them don't care about Butsudan or Ihai at all.  That's why Buddhist temples receive more and more Ihai and Butsudan.   
Honestly speaking, I didn't like to receive old Butsudan because if they returned Butsudan or Ihai, the connections with temple in association with information would be lost forever.  Also I feel "Mottainai" for Butsudan which can be treasured for many more years to come.   So whenever I had a chance to talk to the family, I asked them to consider keeping Ihai.   I know it's hard to change their mind but if they understand "Ihai" can be their family "ID", I also knew they could keep it.   
Recently I'm very glad family changed mind to keep Inner Ihai which had information on their ancestors.  In the past, I felt very sad about their returning of Ihai and Butsudan.  But this time, I experienced far from sad.  Rather I graciously received an empty Ihai, image of Buddha and donation, since I now know there are some new Buddhists who wished to have Butsudan at home!  
Lately, I was able to send Old Butsudan which were abandoned by the families here, to my Dharma friends in Georgia, North Carolina and Thailand!  As soon as I sent them, they all sent me donation in addition to the shipping cost through paypal.  And very lately, I received a gift from Thailand!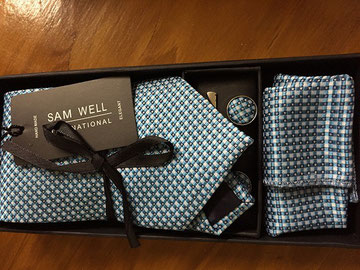 Thank you, Dharma friends, for their generosity.  At the same time I want to thank those who brought Ihai and Butsudan here.  It is my greatest joy to see a good balance of loss and gain.  Isn't it amazing their loss of Butsudan here has become gain for the international Buddhists.   I'll be happy if I can continue to assist more Buddhists.