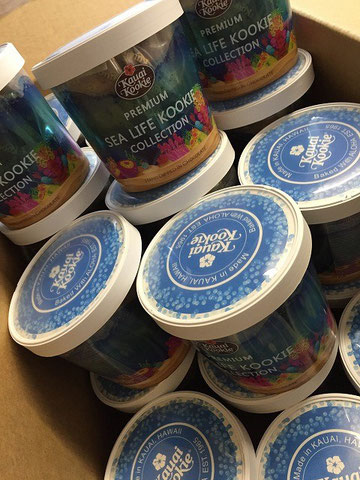 It has been exactly one whole year since my wife got a full-time job at the Cookie company, thanks to aunty Mabel.  Originally, she wanted Me to work at the restaurant to make Sushi or bake cake.  If possible, I wanted to help her company whatever I could.  However I happened to have an additional job at Kapaa Jodo.  So I asked aunty to consider hiring my wife who is so talented about many things, especially her former job in Japan was a graphic designer.
This is how she got a job here and I became a househusband who needed to go about the household chores plus a chauffer for my children to school and hula lessons.  Then I became busier and got much less free time. 
It was true....from time to time, I wished my wife to quit her job....so that I could get more free time!   However, I deeply deeply realized all the housework can be excellent traditional Buddhist practices of perfections such as dana (offering), sila (rules), Kṣānti(patience), Vīrya (making efforts), Dhyāna (contemplation) and prajñā (wisdom.)
For example, to be kind to my wife by making lunch and dinner, can be dana or offering not only food but also loving-kindness.  Then once in a while when she came home really late and I missed going to take a photo of whale....this can be a good time to practice of patience.  I calm myself to do Nenbutsu....and think....O.K....this is a practice of perseverance.  Then sometimes...wife said she was so tired after working all day long and she didn't want dishwashing....then this gives me a chance of meditation to clean the dishes.  While dishwashing, I can practice concentration on just washing the dishes so that I can easily forget myself by the time finished.  Finally as I am more dedicated to the housework, I need to create better and efficient way to do jobs in shorter time.   I regard this is a practice of prajñā (wisdom)!  And in order to reach the prajna, I naturally need to make some family-rules and efforts which are sila (precepts) and virya (efforts.)  By thinking in this way, I get to do these jobs positively and happily. 
Reflecting this past one year, time went soooo quickly and I thought I did a good job!  But now I think my wife did a good job, too, to give me much more miscellaneous jobs which I want to call Paramita!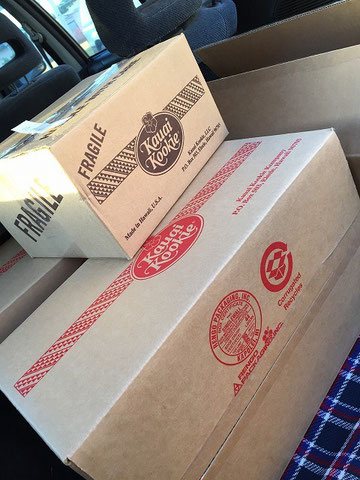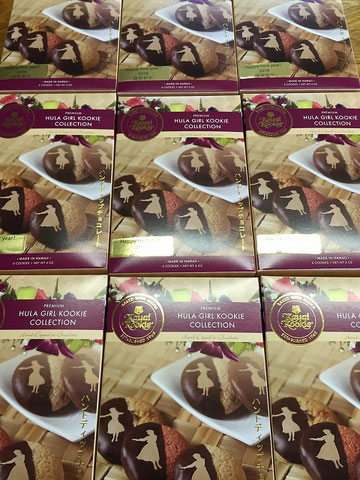 Also for our New Year's Party, aunty Mabel let my wife choose door prize donations and she picked up so many premium cookies!