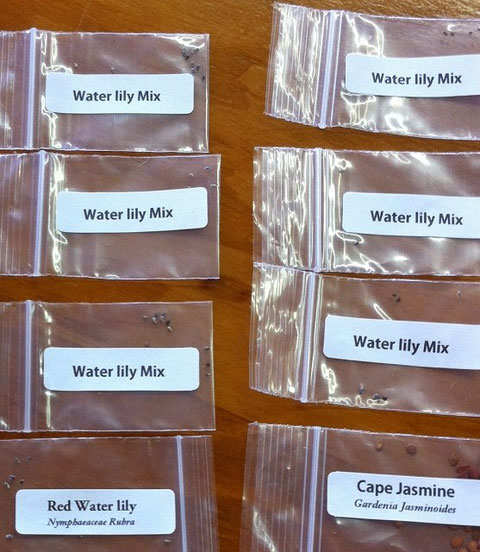 Last September, I planted many seeds of water lilies, hoping many different colors of the flowers could bloom in the future.  However,  I soon realized it was very difficult for the seeds to grow.  No change happened for several months and I thought all were dead.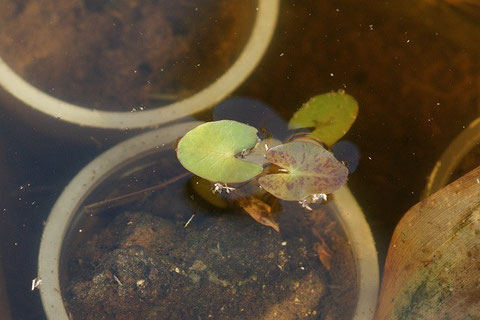 When I almost forgot the existence of the seeds, I happened to find lily pads were grwoing on March 27 this year.  There was only one seed sprouted.  Since then I've enjoyed watching the growth of the plant from time to time.   At the same time, this has given me a joy to guess what would be the color of this water lily?  
On August 21st, it finally showed me its flower.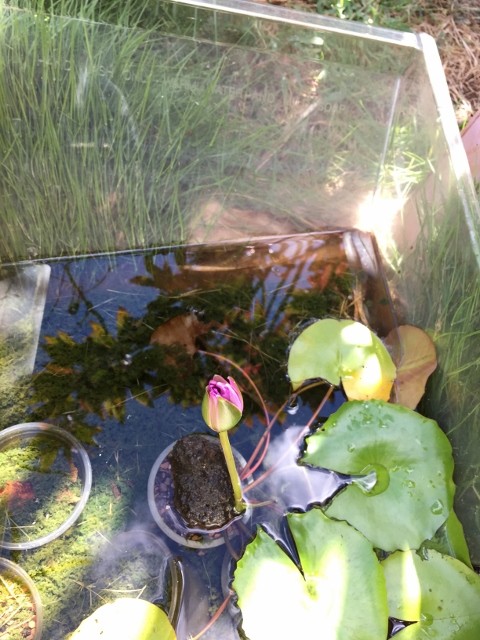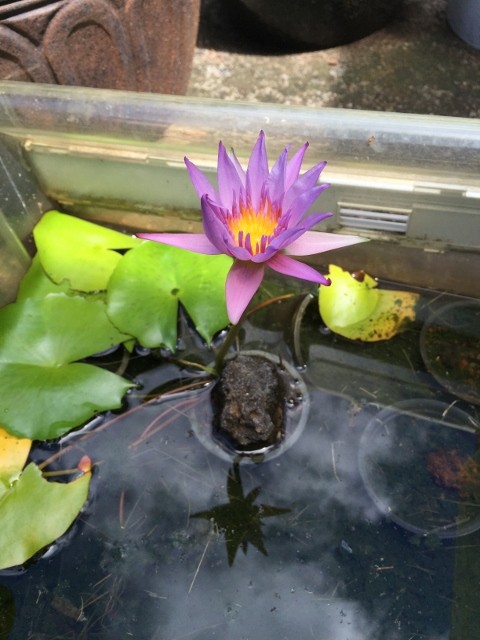 It was a Ruby pink which made me happy!  This is such a tiny event but if we have seeds growing, there will be more chances to be happy.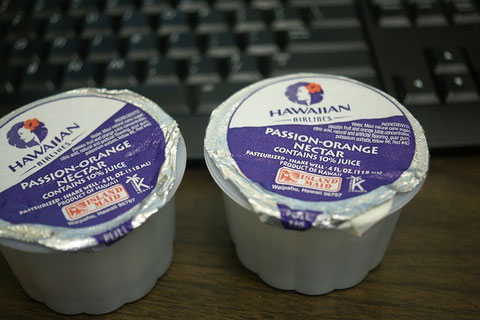 By the way, some of my planters of the water lilies were origianly juice cups @Hawaiian Airlines.  Instead of throwing away a used cup, I brought it back and kept for the new planters for the smaller water lilites.