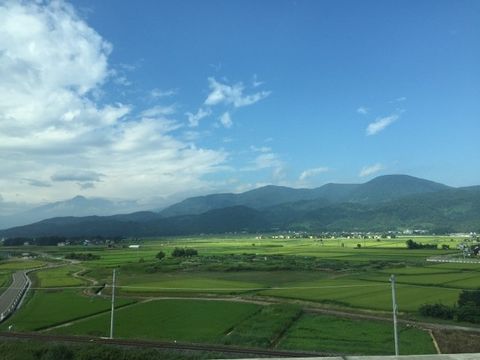 Not like Hawaii, most Buddhist temples in Japan don't have Bon Dance during O-Bon.  Instead, priests visit members houses to offer prayer to their ancestors.  This is called "Tana-gyo" or "Bon Mairi" and it is usually done from August 13th to 15th in my home town.  Also during these 3 days, many numbers of family members, relatives and friends visit their temples.   Thus I am here to help for both Bon Mairi and temple services.
Every year on the August 15th, my father assign me to visit dedicated members at Itakura-district of Joetsu where is known as hometown of Eshinni a wife of Shinran Shonin.  I knew it was very close to the members houses but I had no chance to visit.  Finally yesterday, I was able to visit a memorial museum called Eshin no Sato.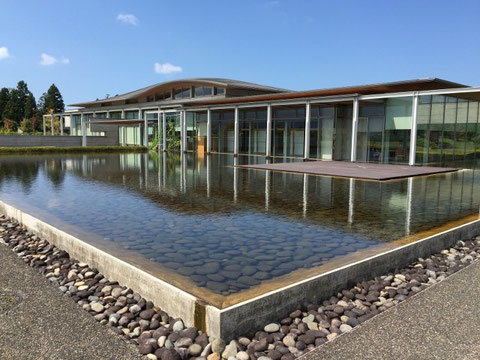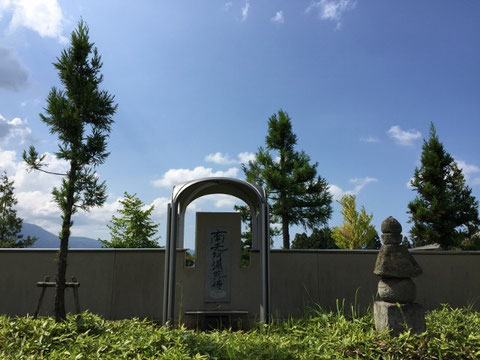 Eshinni was the daughter of Miyoshi family from Itakura* who married Shinran Shonin around 1209.   Then together with Shinran, she moved to Hitachi and Kyoto, but returned to Itakura in her later years. 
In 1921, letters written by Eshinni to her daughter Kakushinni, were found at the storage (treasure house) of Hongwanji and one of the letters contributed to prove the old five-ringled stone pagoda (above in the picture) was the place where Eshinni lived until she died.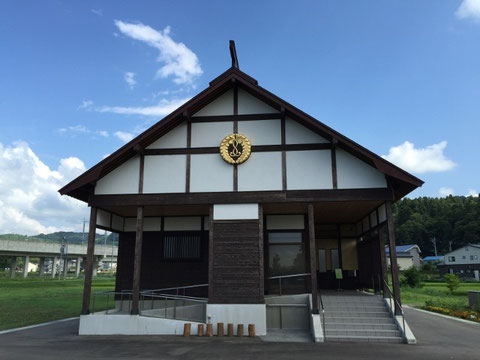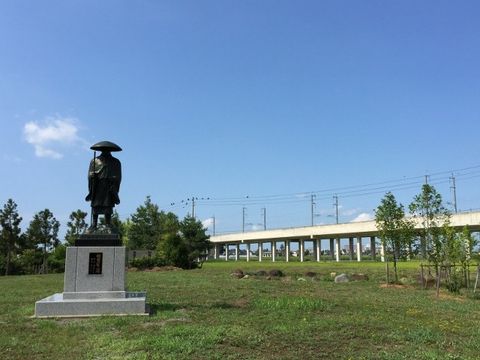 In 2011, Jodoshin Shu Kokufu Betsuin (Honpa Hongwanji) dedicated a memorial worship hall and right by the side of the hall, brand-new Hokuriku Shinkansen (bullet train) pass by now.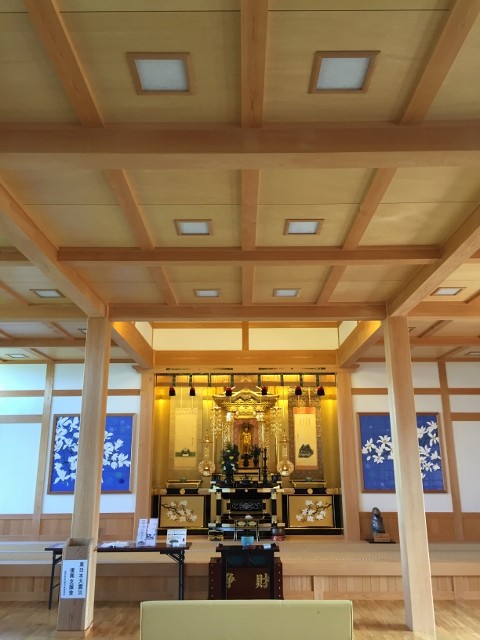 The hall has been open to public without any admission or registration.  There was even no person attended.  Instead, there were some security cameras.  I was very impressed by the generosity and openness of the temple.   How wonderful... those who want to pray can come inside the hall!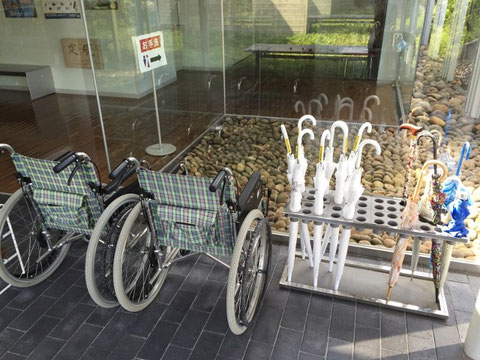 Also wheelchairs and umbrellas are always prepared for the visitors to use.  So thoughtful!  I thought it would be wonderful to buy a wheel chair for our temple's guests.

Facilities are new and beautiful.  There are some letters written by Lady Eshin, displayed at the museum but there are no English translation yet except the following monument.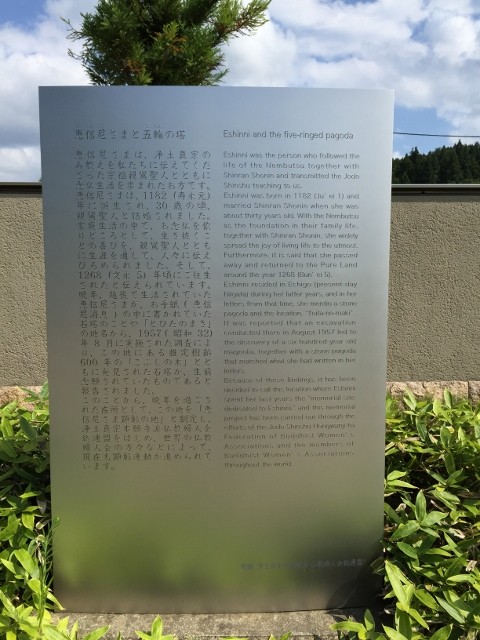 Eshin no Sato Museum

Address: 60-1 Yonemasu Aza-Gotanda, Itakura-district, Joetsu City, Niigata
Open 9:00 a.m. - 5:00 p.m.  (M. W. T. F. S. S.)
Close  Every Tuesday,  New Year's Eve, New Year's Day. If Tuesday is a national holiday, then closed on Wedneday.
Admission : Free