It was very hard to decide whether I should go to Japan by myself this time to help my family temple again.
My wife has been busy for her job.   Kids are back to school now.  I have unfinished business at Koloa.  Then hurricane (Tropical Storm) was approaching to Hawaii.
I surely felt guilty but I made decision to go at the last minutes. And now here I am in Joetsu.  I am glad tropical storm seems to be weakening and my parents are very happy to have me.  
So I am now very grateful to many people who made this trip possible.  Especially my wife pushed my back to go to Japan!  Then she bought me some souvenirs including T-shirts to wear in Japan.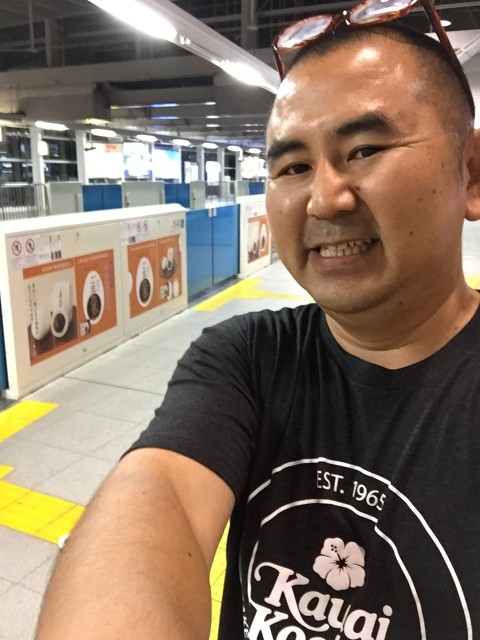 But wait a moment!  After wearing T-shirts here, I realized I might be advertizing Kauai Kookie just by wearing T-shirts.  Also other souveniors from my wife are all Kauai Kookie goods and cookies!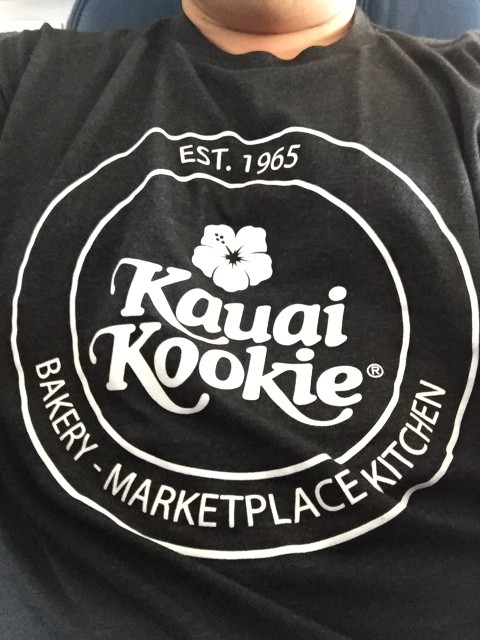 Of course, I am happy if I can be useful for the Kauai company, but I thought I should bring and wear Koloa Jodo Mission T-shirts next time!

So far I tried to spend more energy for my website but I thought this kind of advertisement was easier and more natural.
I am very impressed by my wife's dedication to the company since she is always thinking and talking how to contribute to the company.  At the same time, I appreciated her dedication to the husband since she let me go!  
By the way, my dedication to the Koloa Jodo Mission is also pretty strong.  Last night, I had some time for shopping, but everything I bought was for the temple!  2015 O-Bon has just finished since last Sunday, but I already started preparing next O-Bon from Japan yesterday!