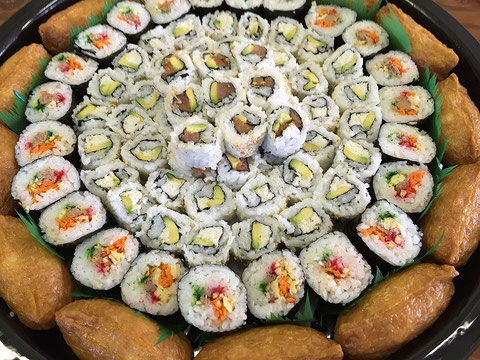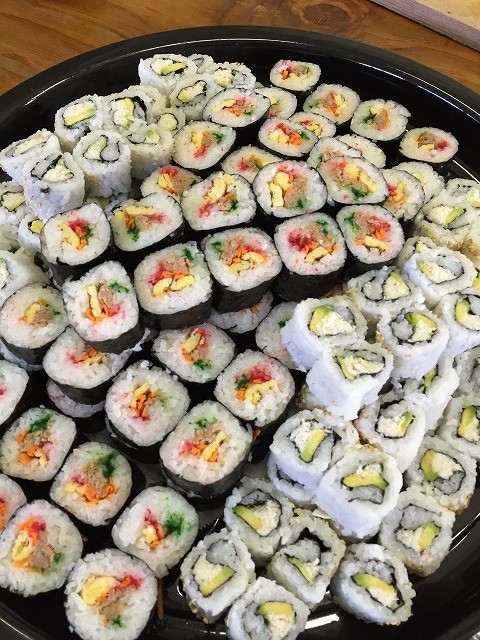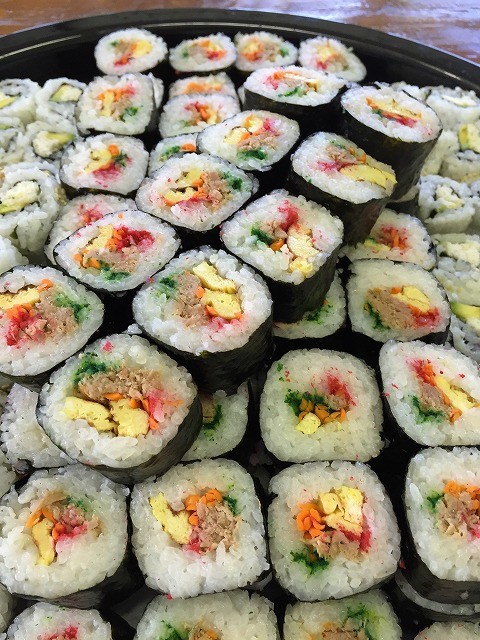 Again, I made donation of Sushi on Saturday and Sunday.

Sushi looked good but I have to admit...they were not delicious at all.
Of course, people said it was good as a compliment but this time, I couldn't believe it was good.
I wondered...is this because I ate better Sushi in Japan?

Anyway, I am kind of scary to make Sushi for our Bon Dance.  Yes, it will be held so soon on Friday, July 24 and Saturday, July 25, 2015.