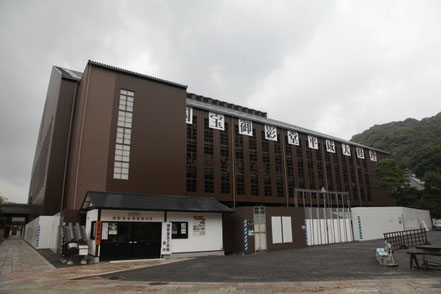 Together with my son, I visited Chionin Temple to attend morning service which started at 5:00 a.m.  The main worship (National Treasure of Japan) hall has been under reroofing since January 2012 and a huge brown building has covered a entire building.  To my surprise, this temporary building alone costs several million dollars and it will be completed in 2019. 

During the time of repairing, service is actually held at Shueido which is behind the main hall everyday without fail and also preacher of Jodoshu delivers a sermon by turn everyday, too.
I didn't realize it but my son was simply amazed by the temple's openess to the public....Gate opens very early in the morning every day and everybody can attend the morning service without any admission fee.  Yes, they can always visit Chionin when they want to pray.  I thought this was such an amazing service.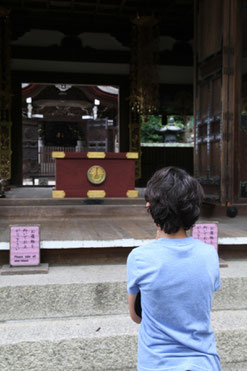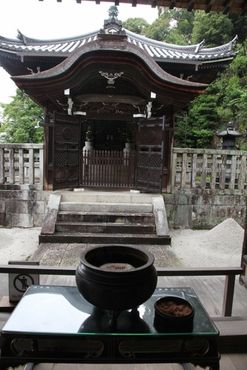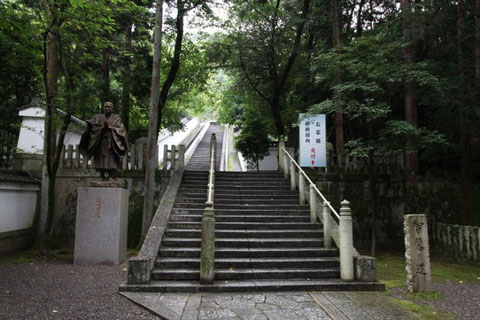 When we visited grave shrine of Master Honen after the service, the fire of charcoal was already on!  I was so grateful that I was able to offer incense.  At the same time, I became so proud of Chionin which has provided so much to the public and community.

As compared to Chionin temple, I'm so sorry.....my service on Kauai must be really bad.  But please understand.....Chionin Head Temple has so many staffs and security guards while Koloa Jodo cannot afford to hire staffs. 
Anyway, if you can stay in Kyoto, I recommend you to visit this Chionin Temple.   Amoung many buildings and pagodas, a huge temple gate called "Sanmon" is really something to see.