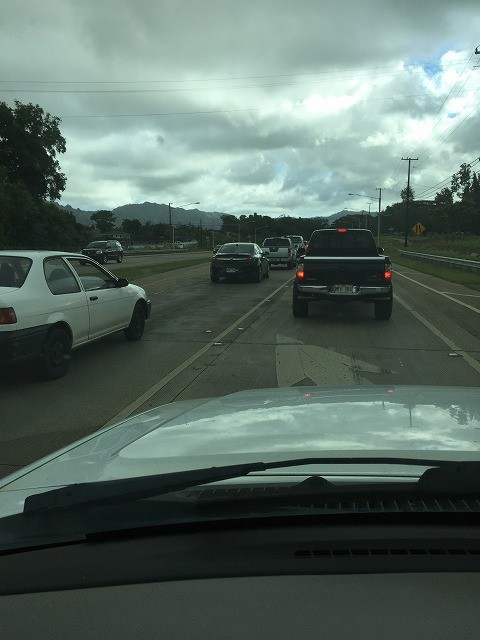 Sometimes in the evening, there is a heavy trafic jam toward west side near KCC, expecially the place where right lane merges left.

If that is the case,  I think driving right lane is much faster.  Also in front of Waipouli Resort, there are two lanes going to the east.  Right lane is also faster....although it looks unfair.....like cutting in line.
Is this just happening?  In many countries, right is superior than left.  In Japan, too, right is more respected than left and demotion or relegation is called "Sasen" which literally means "moving to the left." 
So if it's hard to decide right or left.....i think taking "right" is a right answer. 
I wonder does this sound right?