2015 O-bon festival at Kapaa Jodo Mission ended with floating lantern ceremony yesterday.  I think the significance of O-Bon festival is both to remember and to forget the deceased.  This may sounds rude for deceased.  However, in order to live everyday life here in this world, we cannot always be mindful of the dead.  We need to be mindful of living at this very moment.  
It's so true what we are now owes to the tremendously many deceased.  So we need to remember this fact.  But not all the time!   Sometimes, we need to forget it in order to enjoy this moment.
Toro Nagashi floating lantern ceremony gave us a chance to remember our beloved ones.  At the same time, it gave us a chance to let it go.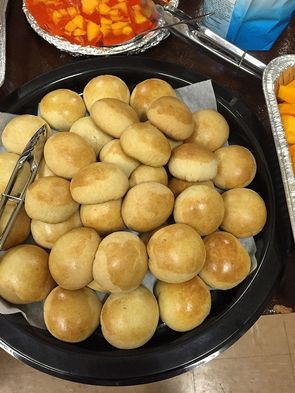 Because I try to remember preparation for Toro Nagashi, I completely forgot to take still photos at the Wilua River State Park!  So if anyone who took pictures of the ceremony, I would very much appreciate your sharing photos with me.  
Yes, we cannot remember everything.  To remember one thing means to forget another thing....

I didn't forget to take photos of what I made for the refreshments...However, the biggest forgetfulness last night...was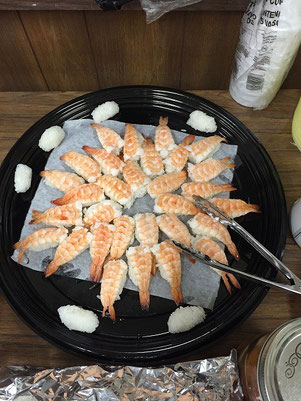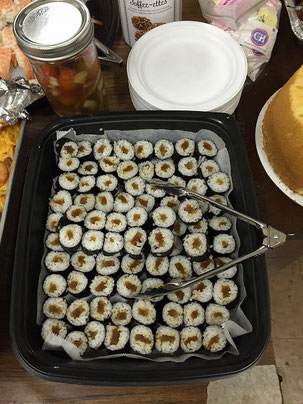 I forogot to bring my cake!!!   But actually, there were enough delicious food prepared by members and friends of Kapaa Jodo Mission.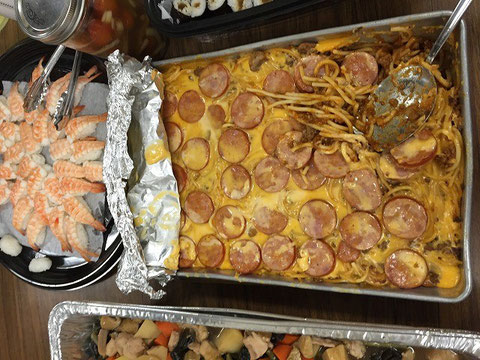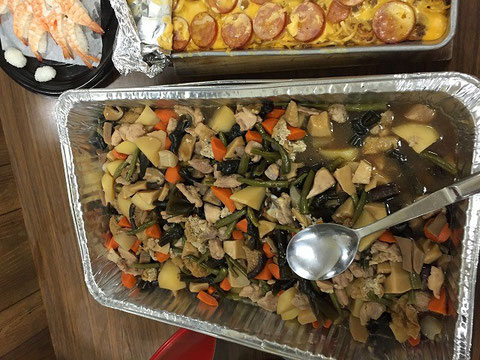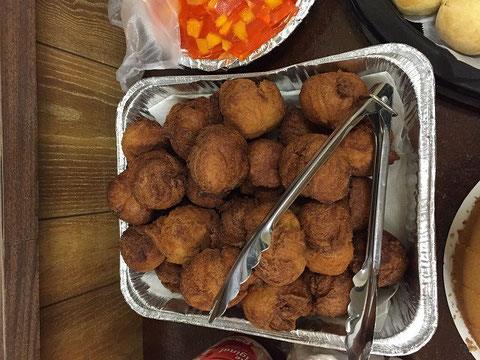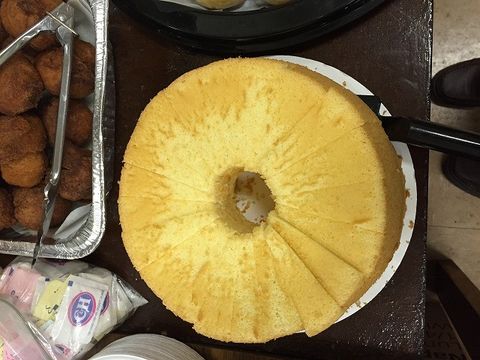 Also, chilli rice was very good!