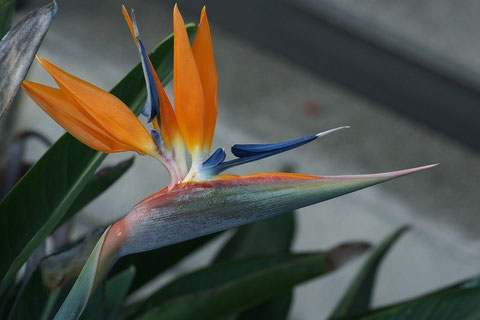 As you may know, this is a picture of Strelitzia flower which is said to be native to South Africa.  According to Wikipedia, "The genus is named after the duchy of Mecklenburg-Strelitz, birthplace of Queen Charlotte of the United Kingdom. A common name of the genus is bird of paradise flower / plant, because of a resemblance of its flowers to the bird of paradise. In South Africa it is commonly known as a crane flower and is featured on the reverse of the 50 cent coin. It is the Official Flower of the City of Los Angeles; two of the species, Strelitzia nicolai and Strelitzia reginae, are frequently grown as house plants."

Here in Hawaii, Strelitzia can be seen anywhere and everybody seems to know this flower.  However, have you ever thought of the reasons why the colors of this flower is orange and blue?  and did you know how they bloom?

Let me show you some photos and share my thoughts.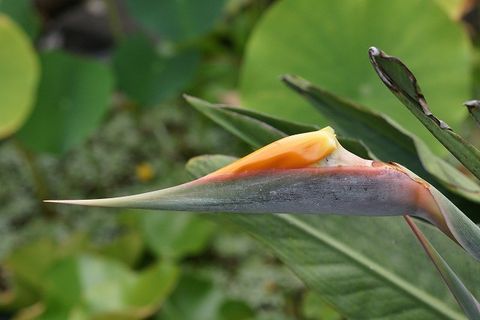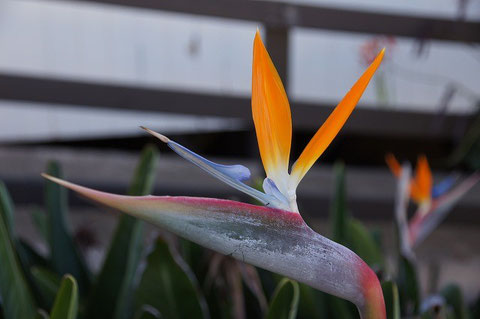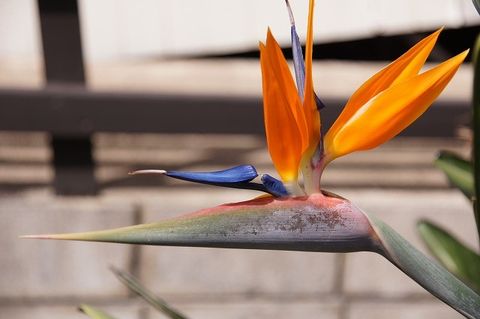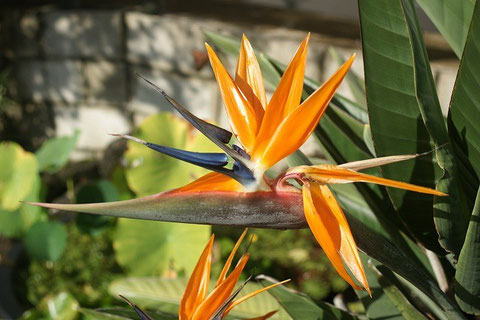 As I simply learned....this flower cannot produce seeds without pollinators.  So this flower does need pollinators.   This means they need to attract pollinators in order to survive.

How?

This is the reason why this flower is orange and blue.  Because of this outstanding colors of orange and blue in the nature, possible pollinators can easily see the flower.  As a result, they are attracted by the colors and they could move around the flower.  Thus flower can be pollinated.

Also I imagine...this flower knows how to attract pollinators naturally.  If one set of flower is not enought to attract pollinators, then they open the second sets of flower.  Then if second flower set is not enough, they open the third flower.   By having much more volumes of flower, they are more attracting pollinators.

Why?

I understand this is natural instict efforts in order to live longer to the next generation.  They don't say anything, but by looking at Bird of Paradise deeply, I am able to see the strength of the life which we all should have!  

At the same time, interestingly, I now clearly understand why I did dye my hair...red and gold when I was young!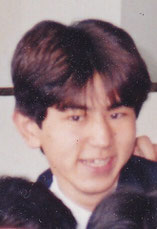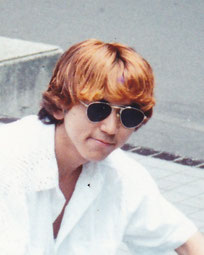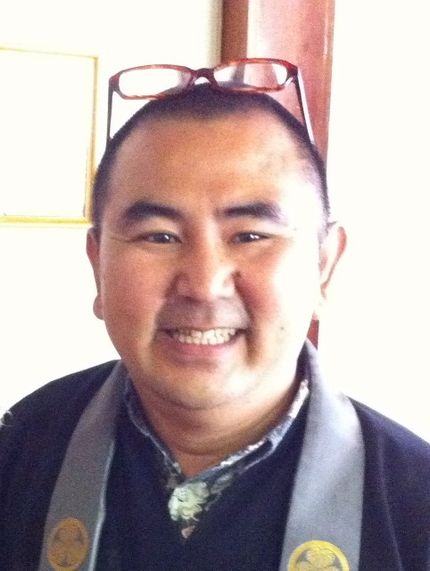 After observing changing bird of paradise flower, I thought the reason why I did dye my hair was because I wanted to attract ladies.  In other words, I simply wanted to have girlfreinds when  I was young.  
Now I have a wife, so I don't need hair to attract!  and  I should not try attracting!!!

But my wife would say, "Do not worry! It's impossible to attract lady."