Did you know there are so many recipes on youtube?
I've found a very good recipe for Chiffon Cake but I'm so surprised it's so different from uncle Funamura's recipe.  In addition, there are many different ways to make it and they all look delicious!
I just thought they were like Buddhist denominations and practices.
There are soooo many Buddhist schools and practices but all of them exist for attaining enlightenment.  Just like there are many ways to make a good chiffon cake, there are many different ways to reach the enlightenment.  
Religions are same, I believe.  There are many religions in the world.  But all of them should exist for our "happiness."  Yes, there are tremendously many ways to be happy.   Right religion is not only one.  There could be many right religions.   Therefore it's very important for me not to criticize other religions. 
Anyway, let me pass you the ingredients of the Cake from the youtube above. 
5 Egg Yolks
50g Sugar (1.8 oz)
80ml Vegetable Oil (2.7 fl oz)
100ml Milk (3.4 fl oz)

120g Cake Flour (4.2 oz)
1 tsp Baking Powder

6 Egg Whites from medium-sized eggs
60g Sugar (2.1 oz)

Angel Food Cake Pan (Ø 20cm/8")
* Bake at 170°C or 340°F for about 50 minutes. Chiffon cake is a relatively tall cake so cool it upside down to keep it from shrinking due to the weight.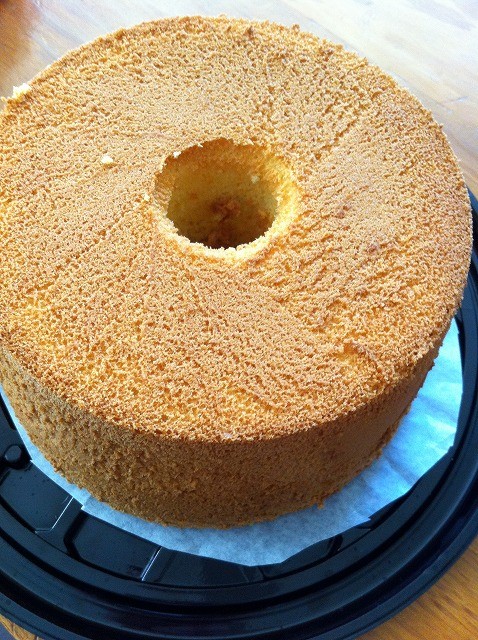 By the way, I made four cakes last week and realized uncle's recipe was the best not because of the taste but because of the least actions.   Very sophisticated and easy!