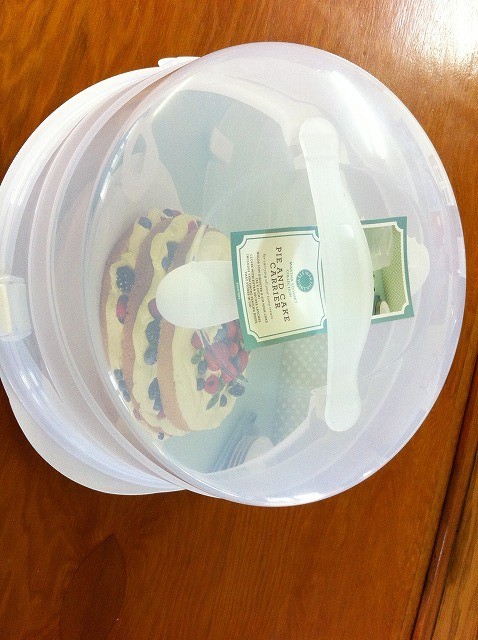 Recently, I was very shocked to find out ALL of my cake pans didn't seal properly as soon as I bought a new cake container!  It was no wonder my cake didn't become bigger lately.  They were all leaking badly in the oven.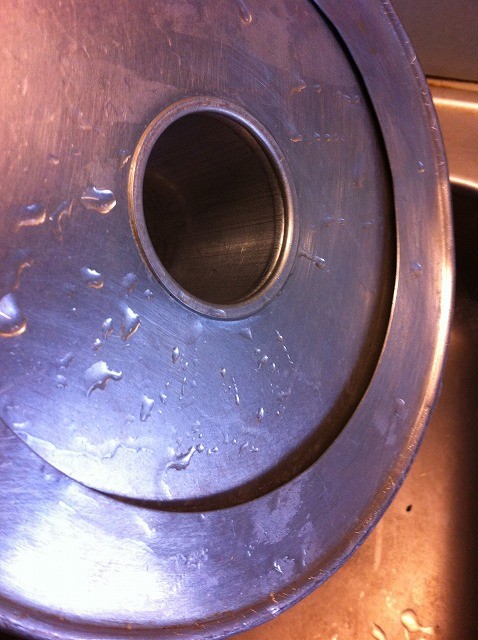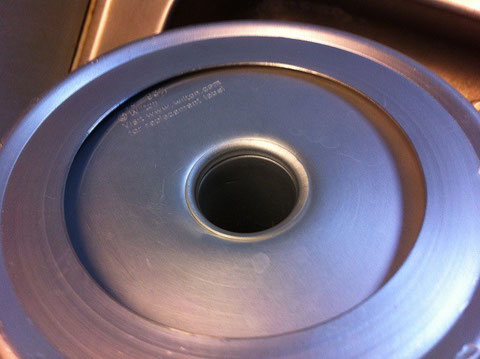 I have no idea why these pans didn't seal suddenly.   But what a timing!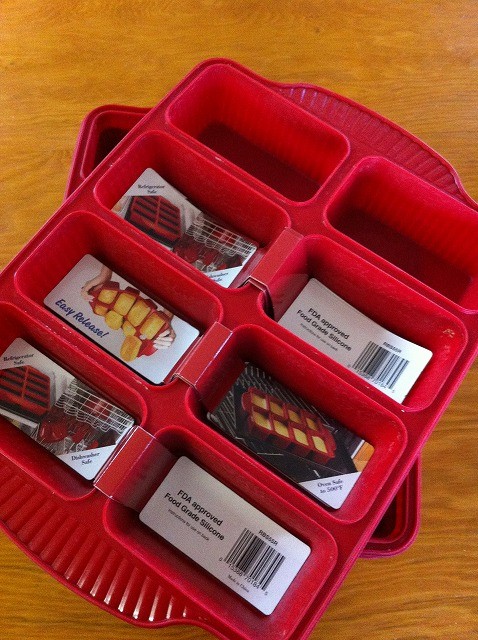 Coincidentaly, Kapaa Jodo Mission gave me so many donations of sillicone pans.  I just thought wow! 
When I received them, I never imagined I would use these sillicons for chiffon cake.  But because there was a trouble, I had a chance to try new way.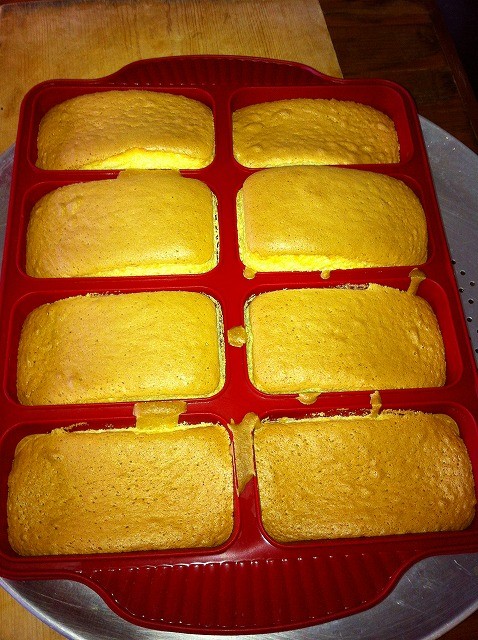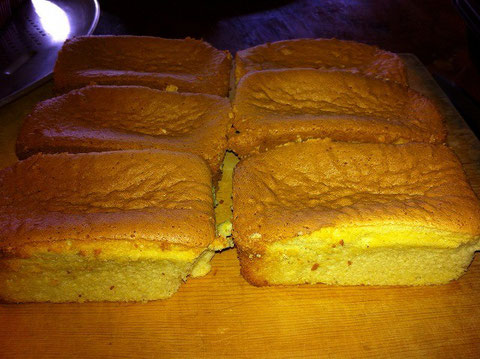 Good thing about sillicone pan was to bake less time.  Also it was very easy to take out cake from the pan.

Bad thing is.....I need to ask those who had a chance to eat it.