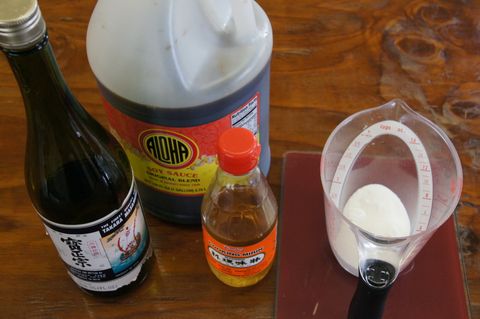 A flavored liquid preparation is called "Dashi" in Japanese.  "Dashi" literally means "to come out."   They say whether the food is good or not depends on all "Dashi"   Especially for Japanese dishes, "Dashi" is so important and there are many kinds of Dashi.   Yesterday, for my first time, I made one of the basic "Dashi" called "Nikiri" which literally means "complete boiling (alcohol)."   "Nikiri" consists of Soy Sauce, Mirin or Rice Wine, Sake, and Sugar.
Then I made "beef bowl" called "Gyudon" taught by Mr. Arakawa of the Suo-Oshima who came to Matsuri Kaua'i in 2013. 
Because it was so ono last night, I now want to share how to make Japanese Beef Bowl (Gyudon.)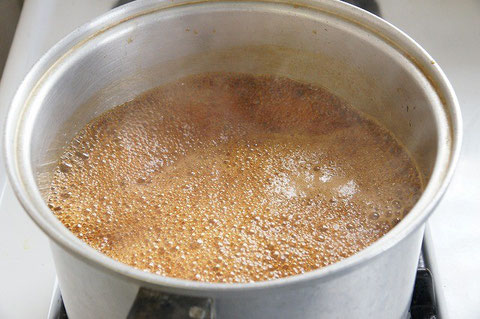 1.  Make "Nikiri" dashi,  by boiling Soy Sauce (180ml), Sake(90ml), Mirin (270ml) and Sugar (4.4oz) for about 7 minutes.  
Total amount of this mixed liquid should be about 378 ml after boiling because Sake will be gone by evaporation.
You can keep leftover Nikiri in the refrigerator for another dishes.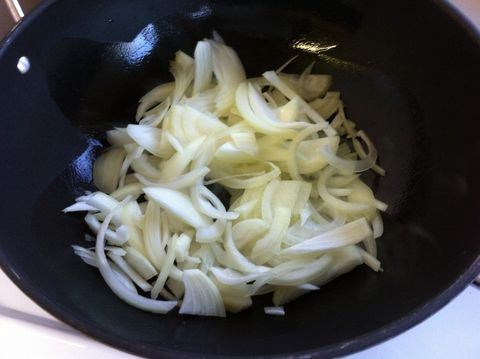 2.  Sauté onions (I put 1.5 onions) in a fry pan.  Then add beef shaves to fry.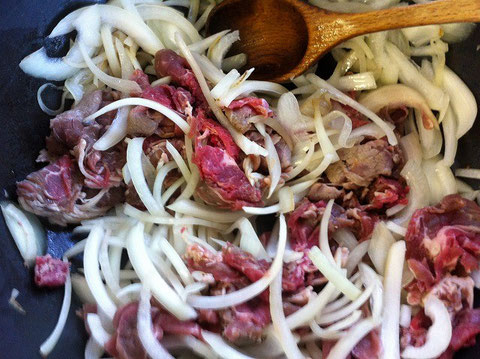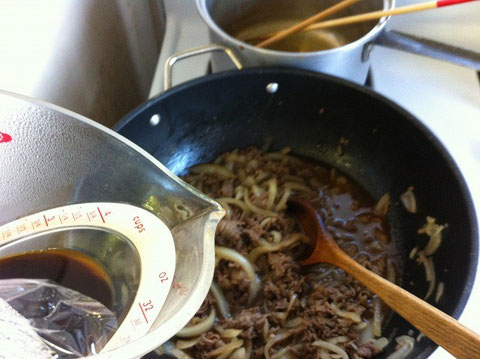 3. Add Nikiri Dashi 180 ml.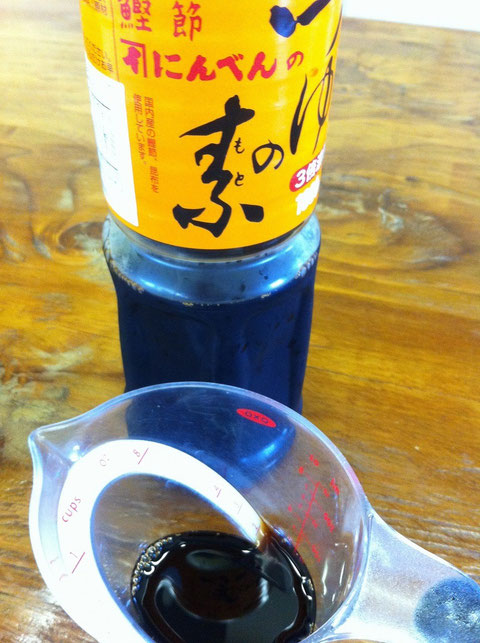 4. Add bonito stock 180 ml.  (I used concentrated soba soup 60ml + 120 ml water) and then continue to boil for a few minutes.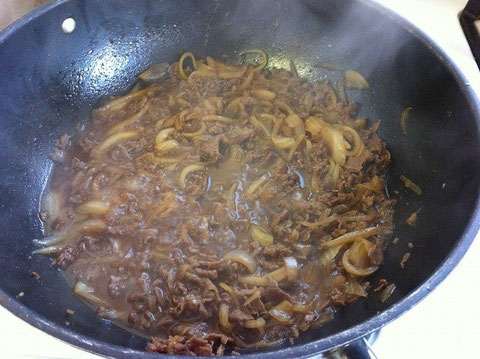 Completed! 

You put this gyudon sauce on top of rice!  It was so easy and ono!

I'll try another dish tonight.

* Ingredients (Beef Bowl for 4 servings)
Beef (thin slice) 200 gram or 3.5 oz
Onion x  1/2 
Nikiri stock     180ml 
Bonito stock   180ml
By the way, here is a website of metric conversions.  Milliliters to US cups can be eaisly calculated here.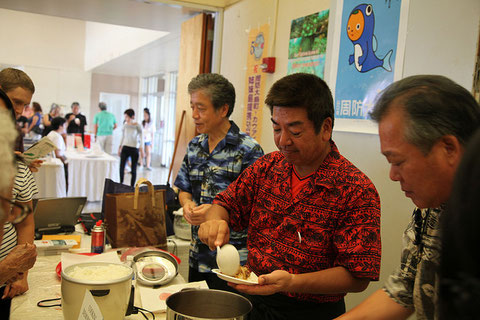 Mr. Arakawa of Suo-Oshima at Matsuri 2013.