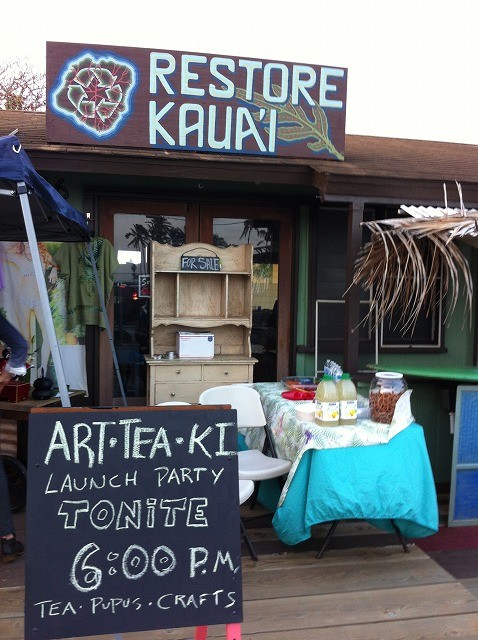 It is always great to meet new people as well as meeting old friends.  
Yesterday, I had an opportunity to meet all the people I've never met before at newly opened Art Tea Ki which is to sell organic loose leaf tea.
The owner, Randy, is a graphic designer and artist.   I'm very impressed by his humbleness and open mind.  At first, he expected another type of blessing but it was cancelled so suddenly.    Then he thought he wanted to see a Buddhist ceremony.   This is how he searched on the internet and then found my contact.   
On Monday, we first talked on the phone and then on Wednesday, we first met.  Buddhist ceremony can be set so easily.  It can be done anytime and anywhere.   So if you are looking for a minister who can do a Buddhist blessing or a Buddhist Wedding, please feel free to contact me.  1st, 2nd, 3rd, 4th.. marriage or blessing very welcome!  
I'll be very happy to officiate the ceremony if my schedule is open.   The real blessing is maybe you can meet me.    I'm supposed to say "I'm just kidding" but I'd rather say I hope it's true.   Meeting new people is always blessing for me and I want to continue to offer my prayer for the success. 
Just before the ceremony, I talked about "Ichi-go, Ichi-e" which literally means "One time(chance), One Meeting."  You may check what it means here at Wikipedia if you're interested in.   My rough translation of "Ichi-go, Ichi-e" is "This is the first and last meeting."   By truly realizing this can be the last time we can meet, we can cherish and appreciate this moment of meeting.
By the way, after the blessing,  I realized I had a huge misunderstanding about his business.....His store is this mobile type of cart which he has built from the recycled materials.   Because Rand's artworks were displayed at the room of Denim Patch,  I also blessed the room.  But this belong to wrong owner!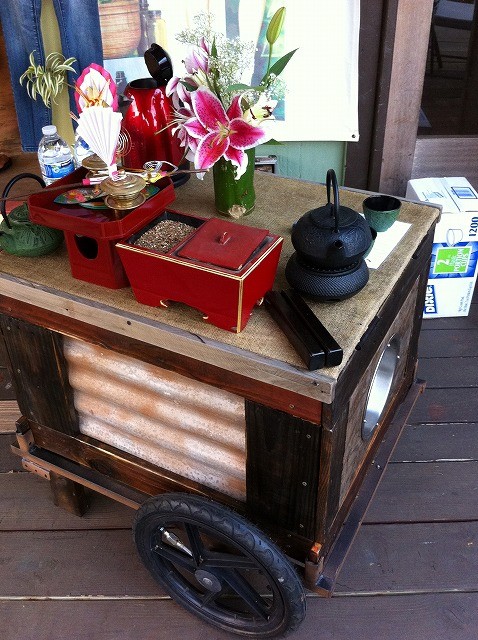 I thought this mobile cart was a good idea since Art Tea Ki can be anywhere around the island.  This may be a humble beginning but I know some successful stories who started business with a single cart in Japan.   I sincerely wish his successful business in the future.