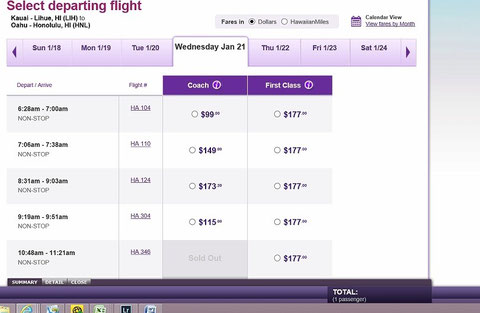 Recently, I went to Honolulu for the meetings on January 21st and 22nd.

I wanted to reserve a morning flight but all the flights in the morning were soooooooooooo expensive.
If that is the case, what would you choose?  The first flight at 6:26 a.m.? 
I took the last flight of the day before the meeting and rent a car, because both rent-car and airfare at night were inexpensive.  
Besides, my friends were leaving for South California at 11:00 p.m.  We were able to go together to the Lihue airport.
To my surprise, from Lihue to Honoluu, it only took 15 minutes.  Everything...checkingin, security, boarding and flight went so fast.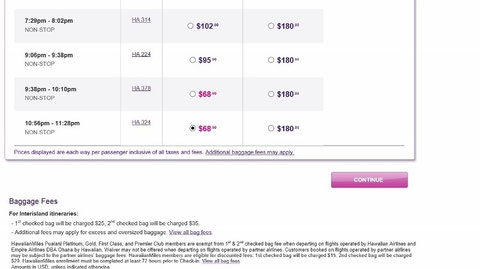 Then, as is often the case with my single trip, I slept in a rental-car.
Because Honolulu has many stores which open for 24hrs, there is no problem I can use their bathroom.  Then I can even take a shower, too, at public beach and brush my teeth outside in the morning.  (This time, I took a shower here just before leaving the house.)
Being a backpacker traveling around Japan, sleeping inside in the car is actually much much better than sleeping at bench outside.   I call it "adventure" where I can find more freedom than hotel.
As you know, in order to stay at hotel, you need to spend time to choose it and of course, need a reservation and payment, too.  You also need some time to check-in and check-out.   Sometimes it has a long long line to check-in.   Also you need to bring your suitcase in and out......whereas staying in the car doesn't require this kind of actions and cares.   Also staying at hotel, you have only limited view whether it is ocean or mountain view. 
But staying in the car, I can move to have view of ocean and mountain.... I can go wherever I want to go and enjoy quite freedom without hotel.  
This time, I found the last flight (departs at 10:56 pm) to Honolulu was so good because of the following reasons.
1. Cheaper
2. Smooth check-in at both airplane and rent-car company.  (Most of car-rental companies open till midnight near HNL airport.)
3.  Night view from the airplane-window was so gorgeous!
I'm thinking to use this flight again for the next trip. 
By the way, I have to thank Mrs. Jan Nakamura of Hakalau Jodo who knew I have stayed in the car, many times for the HCJM conventions in the past.    One time, she kindly introduced Mr. Chinen who could share a room to me.    And last year, she kindly offered me a room and a shower during the laypersons' convention in Hilo.   I cannot forget her thoughtfulness who told me I could freely go in and out the house.    I was able to go holo-holo in the early morning from her house.
Maybe.....some people think "Sensei at Koloa is so strange!"   I think it's true.    But at the same time, because I am so strange, I can always get unique ideas.