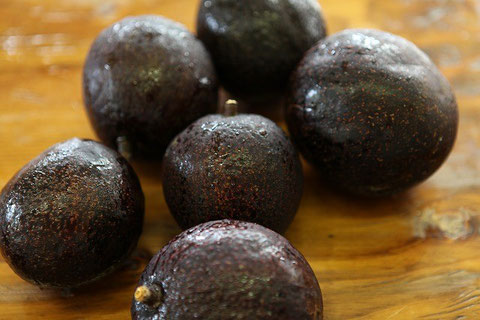 The other day, I was listening to the conversations between uncle Kuni and uncle Edwin.  The topic was the reason why Mango didn't bear fruits on Kaua'i this year while there were very good harvests last year.
Generally, it is said because of the less pollinators of bees, they bear less fruits.   But uncle said, it was because of too much rain this year, Mango didn't need to work hard to get water for living.   On the other hand,  it was much more dry last year, Mango needed to work hard to get water in order to live.  As a result, mango produced many flowers.
Uncle Kuni continued to say, if you burn fire near the tree, the tree realize the possibility of "Make (pronunciation  [mɐke]meaning "dead"  in Hawaiian) " , then the tree will bear many fruits.  This is a kind of natural instinct.    When they sense danger, they try to survive harder.
 Then uncle Edwin said, for avocado tree, it's  good to choke the tree.  The tighter, the better. 
These stories reminded me a Japanese saying, "Kaji-ba no Baka-Chikara."
It literally means "incredible strength in case of fire."  
This saying tell us....one can  carry even heavy furnitures out in case his house is burning.    So this saying means,  sometimes people in emergencies can muster superhuman strength.  
I believe this is so true.   People, animals, trees....all the living beings have inner strength.   They could be even stronger whenever they experience life-threatining events.  Because it's so crisis, sometimes it really become "Make."   But if it survives, then it becomes so strong.
So...in case you are having a hardship or trouble, it's better to understand ....this is not a crisis but a great chance for you to become stronger!

By the way, uncle Edwin donated many avocado which I used some for Sushi!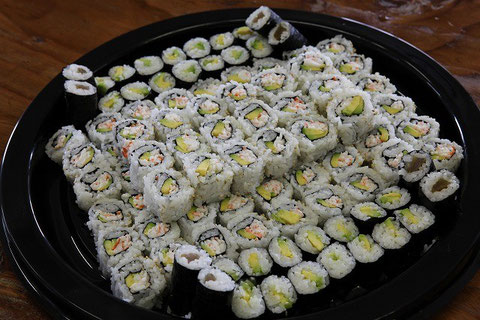 I thought choked avocado was very good!