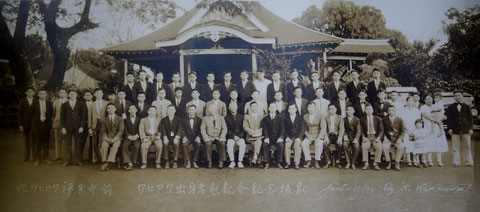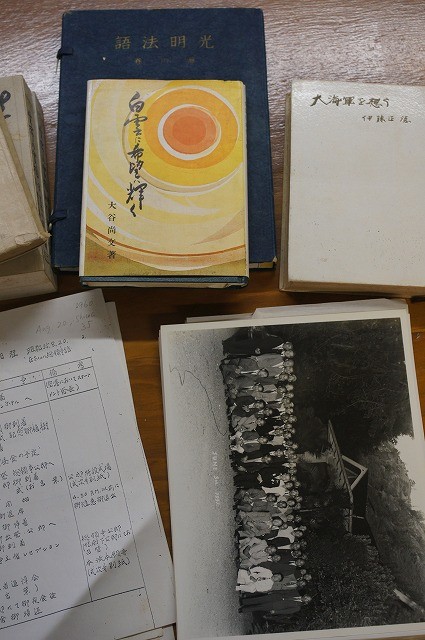 I think this year I'm extraordinarily busy.   People keep coming to ask me some translations of old Japanese letters, diaries, family records, and contents of the books into English.    Good thing about translation of old Japanese documents is to get more opportunities to know the social customs in old days and history.
This time, I received donations of the old books and photos.   I think temple has an important role to keep old records.   At the same time, temple is the place to share what it has.  Therefore, if it were not too private, I want to share the informaition via internet.   
The pciture was taken in 1932 in front of Wahiawa Zenshuji Temple, Kauai.   The title says, "The social gathering for the people from Wahiawa."

If your family is from Wahiawa ofKaua'i,  please take a look at these pictures.   Because some people are very familiar, I believe it may be related to you.