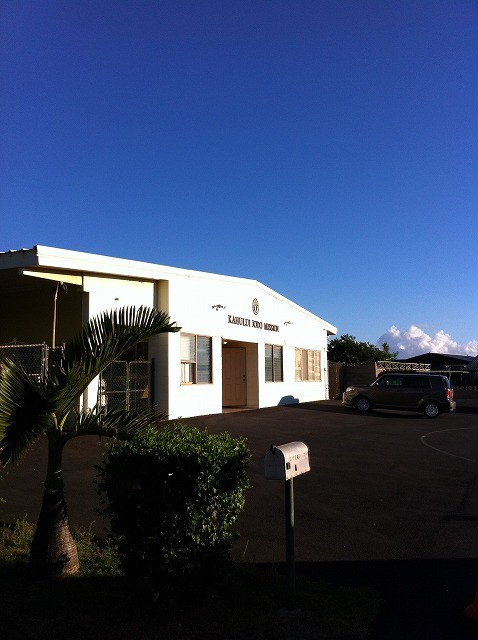 I love Kahului Jodo Mission on Maui  because they often ask me to be a guest speaker at their important service.
In addition, they always have good attendance to the service and they treat me very well.
This time, I was invited to be a speaker to their postponed Bon Service last Saturday and on the next day, Sunday Service, too.
Two opportunities of Dharma Talks for one trip.
I was so happy that I brought my baked chiffon cake,  water lily plants and some prizes to their members.
Those who don't know me may think I'm offering bribes....but this has been my style of expressing appreciation. 
Because I am so happy, I just want people to be happier....of course, the more people the better, but my ability is so limited that I want  at least those who spend time for coming to the service to be happier.  
For me, being happy and being happier are so different and I try to place my goal as "happier."
This means "dharma talk" alone is not enough..no matter how good it may be.    I want to do more....such as making Sushi or baking cake for the service.  
By setting a much higher goal of "happier", they can be happy and I can be happy.
Our Master Honen said,
"One who plants to jump over a moat ten feet wide must make every effort to jump fifteen feet."
I think this is the most important teaching of Jodoshu and this is just like an English saying, "shoot for the stars."
By setting a goal in the higher place, even if you miss it, you'll be in the higher place.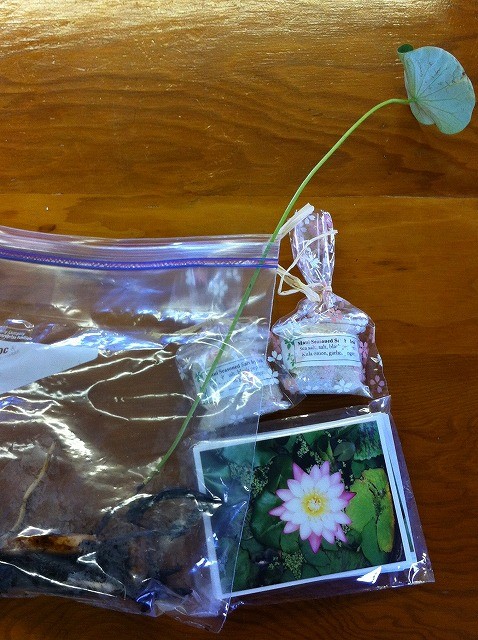 To my surprise, Mrs. Iris Nitta who is a President of Kahului Jodo Mission gave me a lotus plant, lotus pictures' cards, and my favoriate seasoned salt made by her. 
These made me very happy.  Thank you so much!  Believe it or not, when I came back to Lihue airport and walking with lotus plant in this ziplock, I happened to meet Judy-san whose sisiter is growing lotus.   She asked me, "Would you like to have some lotus?  oh, my goodness...another lotus is coming!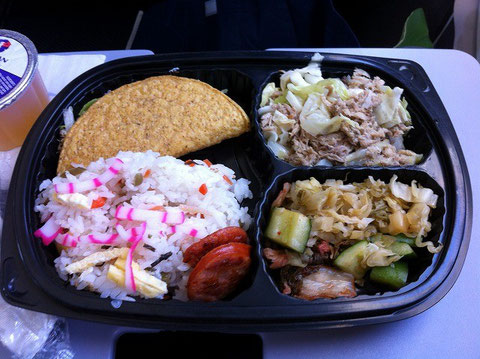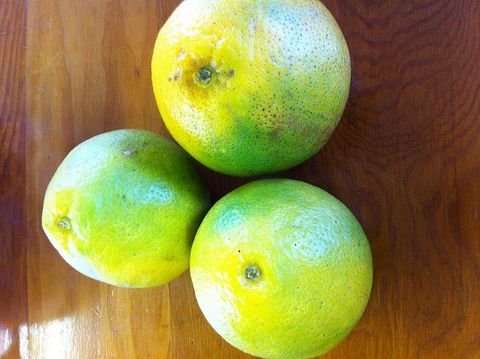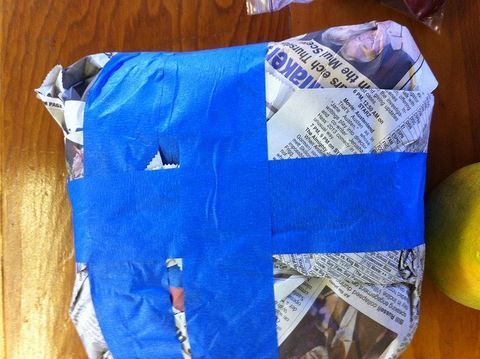 I've received so many goodies....Laulau, Andagi, coffee cup cake, plum, Maui orange from Rev. John and members of Kahului Jodo Mission. I also appreciated generous monetary gifts.
Thank you so much!