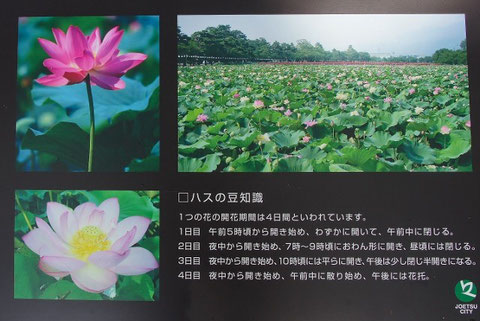 When I visited my hometown, Takada (Joetsu) last month, I happened to find the sign of trivia on the lotus flower.
It was about the lifecycle of the lotus blossoms for four days.
1st  Day                              
The lotus flower starts to open around 5:00 a.m.    It doesn't open much and closes around noon time.
2nd Day               
The flower starts to open again from midnight.  From 7:00 a.m. - 9:00 a.m., the flower opens like a bowl shape.   Around noon time, it closes.
3rd Day                
From midnight, the flower starts opening again very slowly.   Around 10:00 a.m. , the blossom opens full wide to reveal the seed pot inside.   In the afternoon, it starts closing, but it doesn't close completely.
4th Day                
From midnight, the flower starts opening again and in the morning, the petals of the flower start falling off.   In the afternoon, petals will be all gone and only seeds pod remain.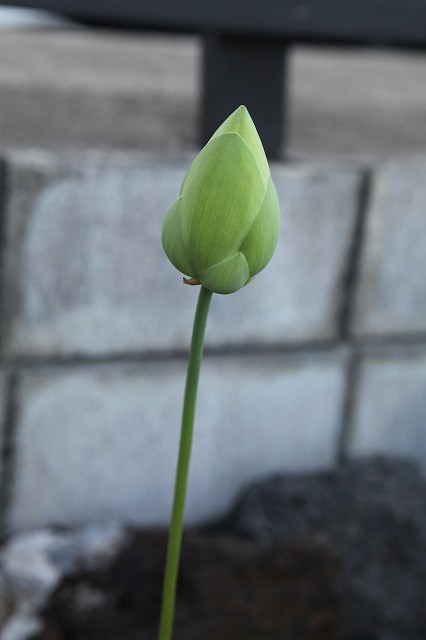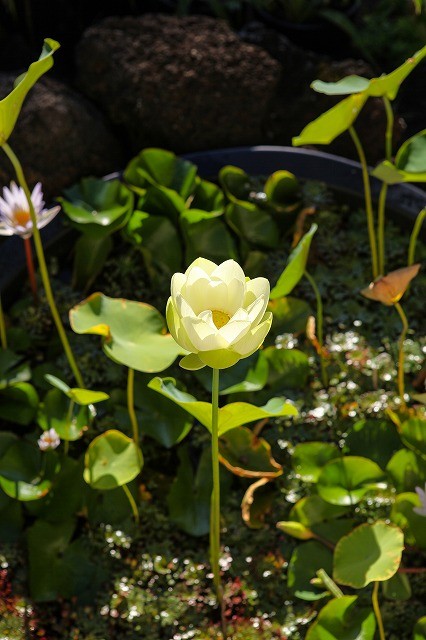 This was the first blossom on the first day.  I couldn't confrim what time did it start opening.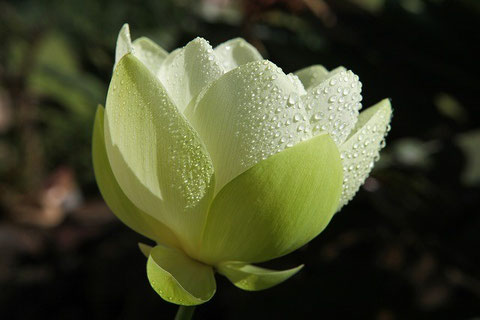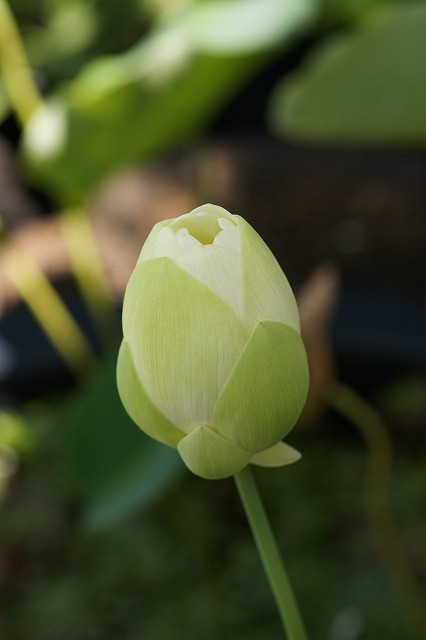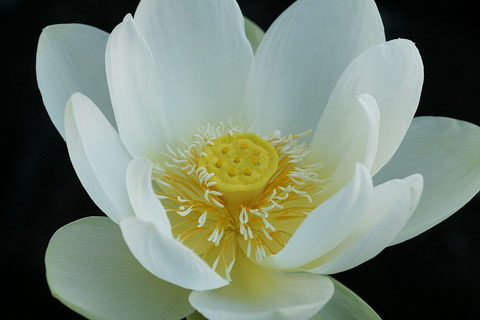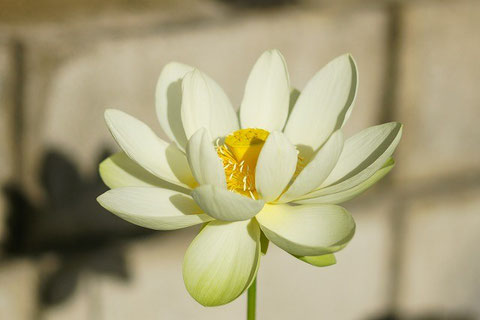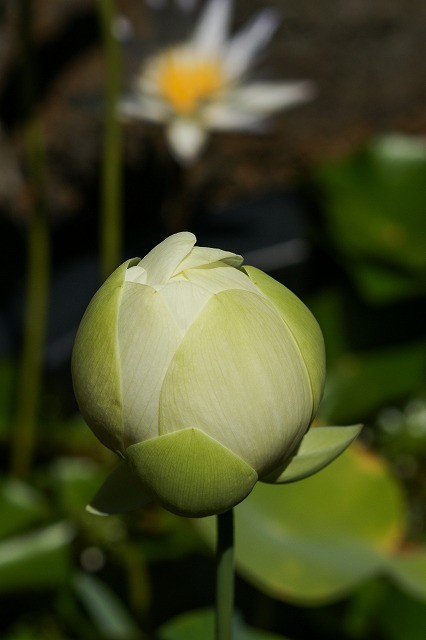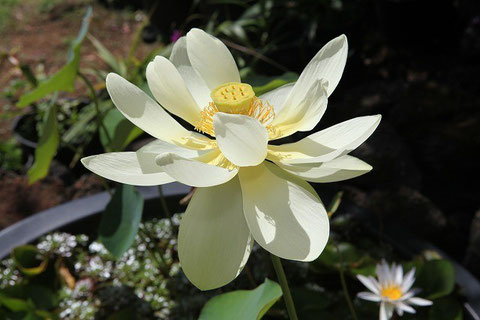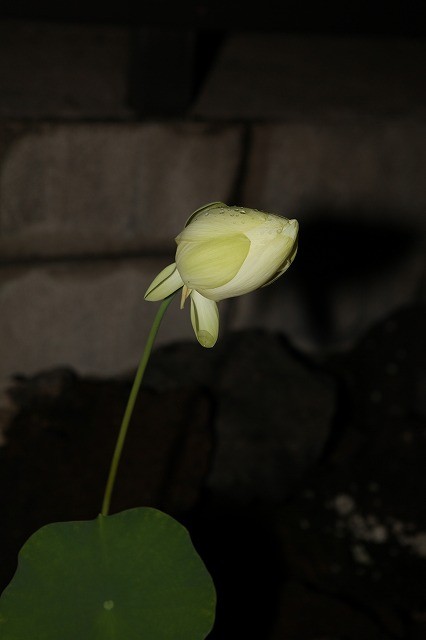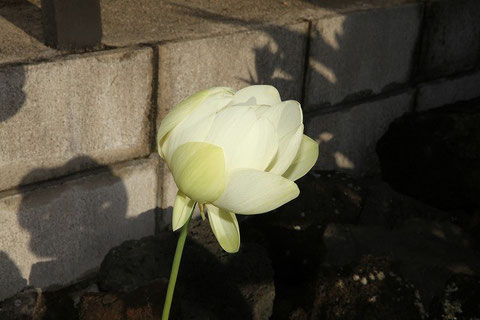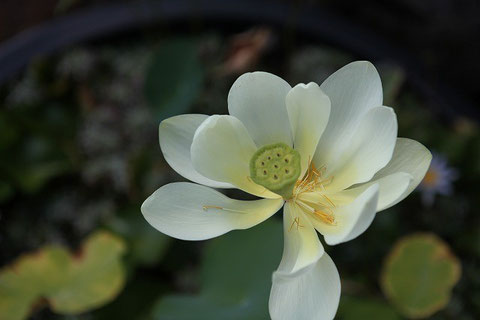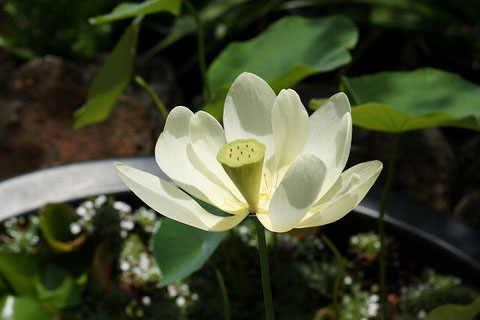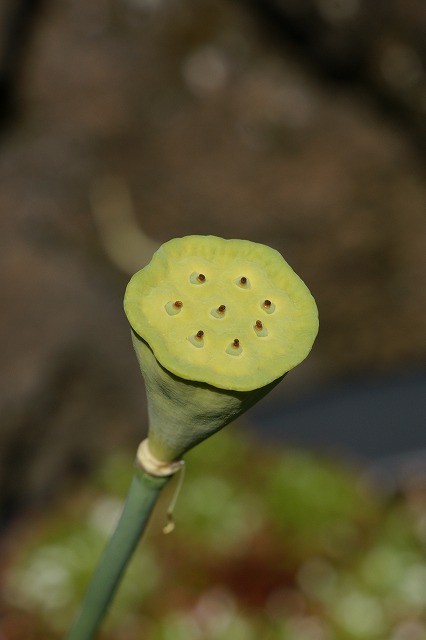 After watching the lotus from the bud to the seed pod, I thought the trivia was very true and useful for planning to take a photo.
At 11:51 a.m. today, there were sill lots of petals, but in one hour, all petals fell off.
Now I am looking forward to seeing the lotus seeds.