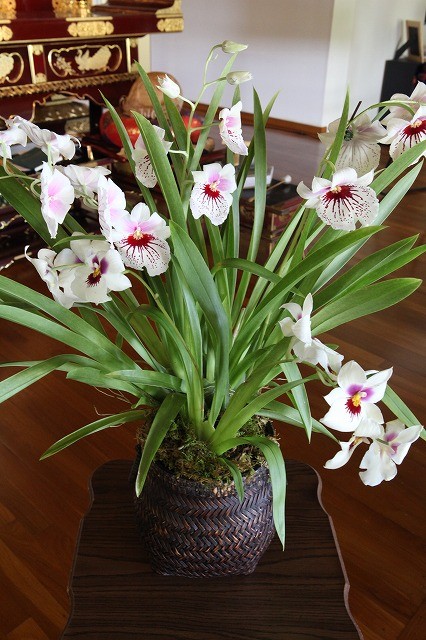 I have another good news!
During our Bon Dance, we will have a Free Drawing (Raffle) for the Gorgeous Orchid which was donated by Mr. and Mrs. Gerald and Lynn Muramoto.
All you need to do for entry is,
Come to Koloa Jodo Mission during our Bon Dance (Friday& Saturday, July 18 & 19 from 6:00 p.m. -  ) and sign up your name and email address at Choba (front desk).   
That's all.  It's for free, too.
Winner will receive an email from me and I will announce an winner at the intermission (around 9:00 a.m.) on Saturday, July 19. 
I am very grateful  to Mr. and Mrs. Muramoto for their thoughtful gift and I also thank uncle Mo for arranging the drawing.