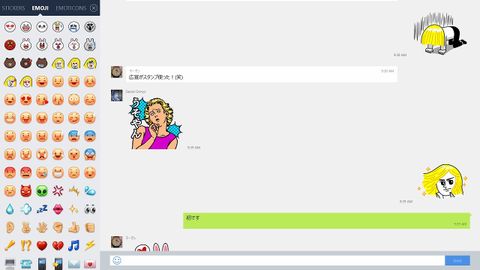 I started using LINE for instant messaging with friends in Japan where huge numbers of people are using.
According to my cell phone contract, AT&T charges several cents for a text message when I send/receive a text.
But LINE is for free (even internationally for free, just like Skype) and more options for communications.  We can just enjoy exchanging emoji or various kinds of stickers.  I have to say, this is better than Skype. 
Here in Hawaii, Line is not popular yet, but I'm sure it doesn't take one year to be popular in the United States.  Maybe in a few years, everybody here is using Line.
For downloading site, http://line.me/en/
You can download to PC and any smart phones.