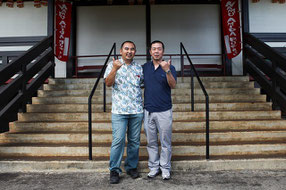 It was so very nice seeing my best friend again, after 14 years' absence!   Rev. Sotoku Nagao of Shingon Mission, Japan, visited me and Koloa Jodo Mission with his family and relatives on May 20, 2014.
Rev. Nagao is one of the best Shingon preachers and as far as I know, he is a master of humor who is very good at making people laugh.   I befriended with him when I was working at Jodo Mission of Hawaii from 1997 to November, 1999.   Rev. Nagao was working at Shingon Mission almost same time.  We often work and spend time together with Rev. Aso.   I think one of the reasons why we were so good friends beyond Buddhist schools was nothing but "well-balanced."   For me, the best friends means "the best balanced friends."
I am a natural stooge whose action seem to be silly, "Bakatare" in Japanese.   On the other hand, Rev. Nagao is very good at finding my "silliness" and he can make jokes about me.  
We call this relationship "Boke" and "Tsukkomi" in Japanese and this relationship is exactly like me and my wife.   I am a funny guy and my wife is very good at making fun of me.   Because of separate roles in our relationship are so good, we are still husband and wife.    At the same time, even though we haven't talked for such a long time,  Rev. Nagao and I are so good friends.
I think as far as relationship is concerned, the most important thing  is "balance."   If each one has a separate role or different role, the relationship should be good.  On the other hand, if they insist same thing or played same roles,  it's likely to be badly balanced.   
Anyway, after 13 years,  Rev. Nagao was same merrily smart minister.  He looked same !  On the other hand, I think he saw big changes in me.   Because his family had a busy schedule in Hawaii, they stayed in Kauai only for 8 hours. 
To my biggest surprise, he brought so many thoughtful souvenirs  from Japan and made a donation, thinking of myself, my wife, my children and even  our members.   So I'm going to share "takoyaki with our members.  I deeply believe he was such a thoughtful minister that's why his Dharma talk is so interesting.  
His temple is in Takamatsu, Shikoku where 88 shrines exist.  I promised I would go to visit his temple for the tour in the future.
とても嬉しかったことに、5月20日、かつて、ホノルルで出会った大親友、長尾先生(あっちゃん)が14年ぶりに私をたずねてくれました。
あっちゃんは、当時から真言宗のベスト布教師の一人で、私が知る限り、ジョークとユーモアの大家でもあります。年齢は同じ、昭和46年生まれで、ホノルルでの赴任期間もほぼ同じ。公私にわたり、仲良くさせて頂きましたが、この間、まったく会うこともなく、今回、電話で話をするのも、お会いするのも14年ぶり!お互いの家族の初対面でもありました。
これは私の一方的な推測になりますが、私たちが親友である理由は、一言、バランスがよいことにあると思います.

私は、一見頭がよく、しっかりしているように見えますが、実は、知る人ぞ知る、いわゆるボケどころ満載の人間であり、ショッチュウ、ボケています。また笑いもボケが7割をしめています。確かに、学校の成績だけみれば、よかったのは本当でしたが、頭の回転は実はよくありません(苦笑)。熟考型です。
一方、あっちゃんは、人のいいところも、笑いどころも見抜くことのできる、いわゆる"突っ込み"の達人で、話が本当に面白いのです。そして、何よりも、頭の回転の速いこと!
そういえば、家内も突っ込みの性格なので、私たちはうまくいっているのでしょう。お互い、突込みだったり、あるいは、どちらもおしゃべりだったり、いわゆるバランスが悪いと、よい人間関係はできませんが、私の人生で、あっちゃんのような面白い親友と会えたことは、本当にありがたいことだと思っています。
今回、さらに嬉しいことに、日本からなんと「たこ焼きセット」一式、私と家内のそれぞれの出身地の名産品、ハワイでは見たこともない食品、雑誌、仏教書、そして御本尊前を頂きましたが、あっちゃんの話の面白さの秘訣は、間違いなくこの心遣いにある!と思いました。本当にいろいろなものを頂きましたが、その根底にあるのは、あっちゃんのアロハであり、「メンバーさん(信徒)」への思いやりも感じました。
頂きましたお心遣いは、参拝客へのお接待に使わせて頂こうと思います。本当に有難うございました。アロハ!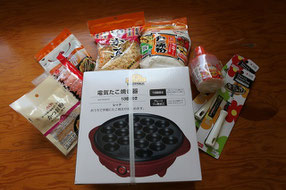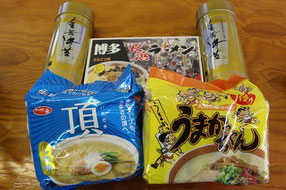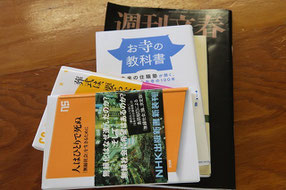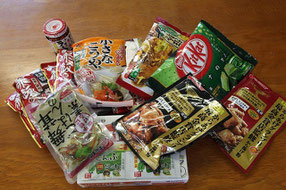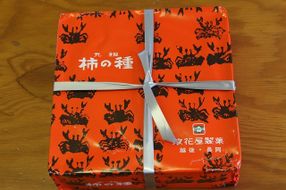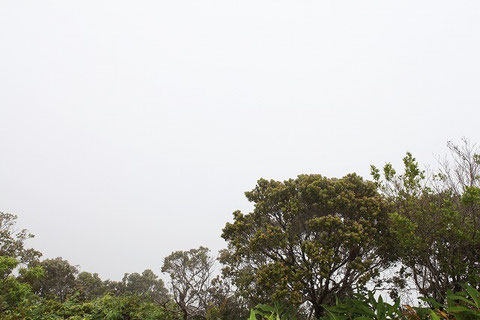 Can you believe it?   This is Kalalau Valley.  It's too bad we couldn't see one of the best sceneries in Hawaii.
It's supposed to be the following picture.