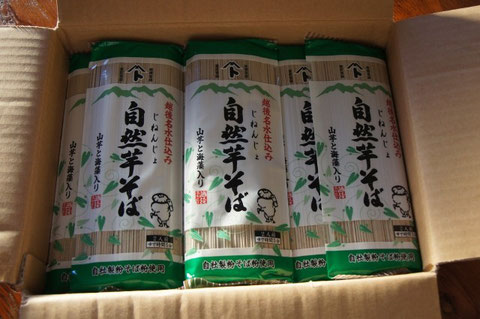 Koloa Jodo Mission will observe a New Year's Eve Service on Tuesday, December 31st, 2013.   The service starts at 11:00 p.m. followed by ringing the temple bell and refreshments of Soba Noodles.
New Year's Eve is the time to prepare for New Year's Day.  In order to welcome New Year, Japanese people go to temple or shrine to cleanse their minds and to remove bad lucks and desires of the past year.   We also ring a bell, called "Joya-no Kane", 108 times.  The number 108 represent 108 kinds (elements) of our desires.  By ringing the bell, we get away bad desires.  Also, each sound of the bell is a reminder that we need to wake up… to the truth.
As one of Japanese customs, we also eat Soba noodles, called "Toshi-koshi-Soba" on New Year's Eve.   According to the 2011  Net survey,   57% of Japanese people eat Soba noodles on this day.  There are some opinions of the reasons why Japanese eat Soba on this day.
As compared to other noodles, Soba is easily cut off (or One can easily cut off soba.)

 

In like manner, we wish bad Karma, evil thoughts, misfortunes, should be easily cut off like Soba on the New Year's Eve.

 

Do not carry over to the New Year.
Soba is a thin and long noodle and this represents Longevity.

 

By eating long shape soba, we wish a Long life.
Soba (Buckwheat) is a very strong plant.

 

Even if it looked ruin by wind and rain, it will regain by sunshine.

 

Like Soba plant, we wish to get our health back by eating Soba.
There could be more reasons but we can say, "Soba is a traditional good luck food."  And another good luck food for New Year's Day is, as you know, "Mochi"
This year, I've gotten very good Soba from my parents.  I'm hoping you enjoy this Soba and of course service, too.
Once again, the service starts around 11:00 p.m.  
Anybody welcome!
Nutrition of soba 
100 grams of soba yields 344 kcal (1,440 kJ) of energy.Soba contains all eight essential amino acids, including lysine, which is lacking in wheat.
Soba contains a type of polysaccharide that is easily digested. Soba noodles also contain antioxidants, including rutin and quercetin, and essential nutrients including choline, thiamine and riboflavin.
(From Wikipedia)