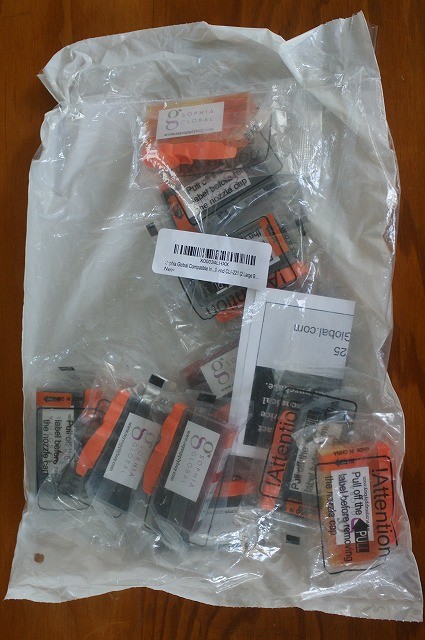 I've finished using all 10 packs of "Sophia Global Compatible Ink Cartridge Replacement" since I started to use them in July 20th, 2013.  So today, I'd like to review this cartridge.
First, I loved the price.   It was only $15 for 10 packs from Amazon.com...which meant one Ink Cartridge cost only $1.5!   This is really cheap as compared to Canon Genuine Ink cartridge and Refill at Costco.
New Canon Cartridges cost $55.99 for 5 different Ink packs....So it cost about $11 for one.
Costco Refill costs about $8...sometimes about $6 when it's for sale with coupon.
How about quality?
The best quality is, of course, the one from Canon.
Costco Refill is almost as good as Canon one.  Honestly speaking, I cannot tell the difference between new and refill when I print 8x10 size.  That's why I'm mainly using the refill ones.  It's ecological, too.
My first impression for Sophia Global was terrible for printing photos.  It got major color bleed.  But later I realized it was bad because printer had both Sophia and refill ones.  I thought combinations of co-using Sophia and Refill ink cartridges are bad.  After the replacement to all Sophia brand, it was not bad.  Printing in black ink was actually good. 
One thing I didn't like Sophia global was the feeling of "fit" when I installed the cartridge.  It somehow fits, but not like canon cartridge.  Canon one perfectly fits and makes a comfortable noise at the time of installment.
Overall, it's not bad and I'm thinking to buy it again if it's still cheap.