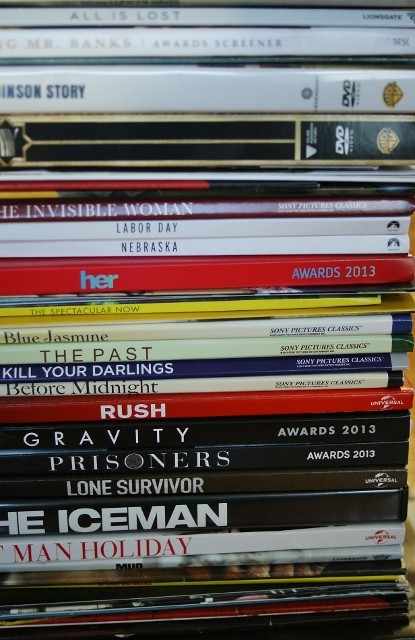 Did you know how and who could select the movie award nominees? 
I've found it because I happened to be one of the nomination committee members this year.
In the beginning, I was very happy to receive some DVDs for screening....but they kept coming every day and I thought I had enough.  
Now I'm having hard time to choose which ones I should nominate.    I thought "too many" was not as good as "too little or less."   Middle way is always very important.
Therefore, I think the best movie is not too long and not too short.
世界には映画賞が数多くありますが、賞の候補となる作品は、一体誰がどのように選ぶのでしょうか?
長年疑問に思っていたことですが、今年、某映画賞の選考委員に選ばれ、偶然にもその選考の仕組みを知りました。
当初、映画会社が自薦する映画DVDが送られてくることに感動を覚えましたが、毎日次々と送られてくるDVD枚数のすごいこと。映画はもう十分!と率直に思いました。
仏教は中道の教えを説きますが、何事も多からず、少なからずが一番。
私が選ぶベスト・ムービーは、長すぎず、短すぎず、といった感じです。