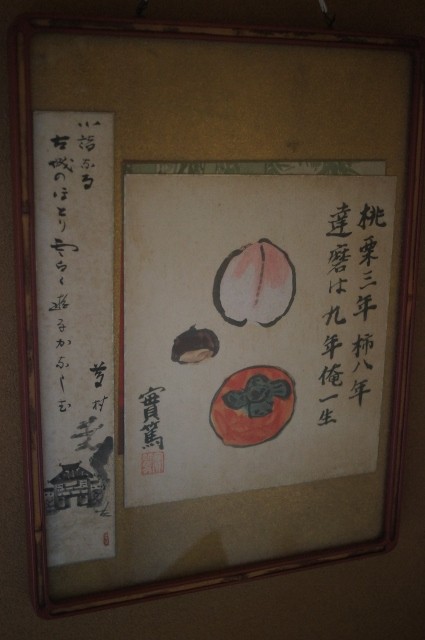 Momo Kuri San-nen, Kaki Hachi-nen, Dharma wa Kyu-nen, Ore Issho
This is my favorite poem by Saneatsu Mushanokoji and it is really surprising that his artwork has been here at my home temple for a long time....I must have seen it before but I couldn't realize this meaning till now.
I have just translated this short poem into English because I want to share it with many people in the world.
Peach and Chestnut seeds take three years to bear fruit,
Persimmon seeds take eight years.
Bodhidharma needed nine years to be enlightened.
But for me, I will spend life-time.
-Saneatsu-
I'm very glad that I was able to help my parents and now I'm leaving for Tokyo for my vacation....I will be back to Kauai soon.