About a year ago, I asked our members to give me used
plastic cup with a lid and I mentioned that Costco's smoothie cup would be nice....in my newsletter.   Some members asked
me, "why and what are you going to reuse a plastic cup?"
My answer has been  "a top secret!" ….but since
our Bon Dance this year has been done….This is the time to reveal the secret and to say "Mahalo" to those who kindly brought me used cups.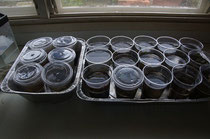 I have been thinking a few ways to reuse cups and actually I reused the cups for growing water lily.   This idea came up to my mind after talking to Mr. Yoshiyuki Aoki of the Aoki Landscaping Company and I believed people would buy the tiny cute plant in a cup during our Bon Dance.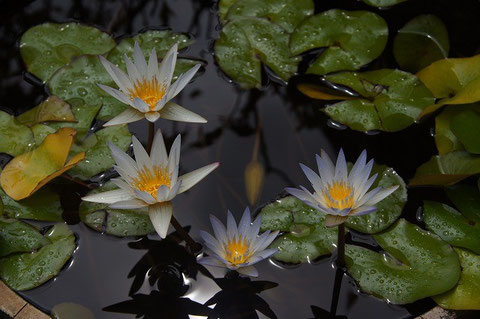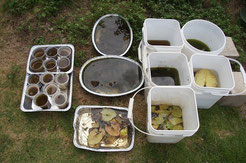 So I attended to the workshop to grow various water lilies and started to divide and propagate my white water lily called Dauben in the beginning of May.  This dauben was originally donated by Mrs. Akagi in 2009 and I was able to divide this one plant into as many as 65 plants.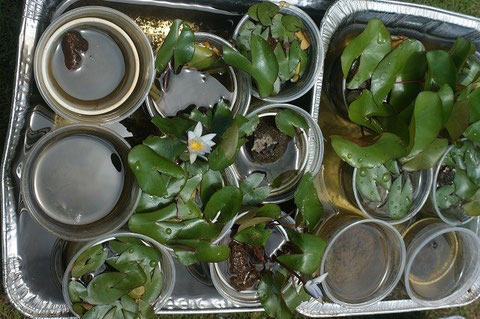 Interestingly, some flower bloomed at the time of supermoon last month.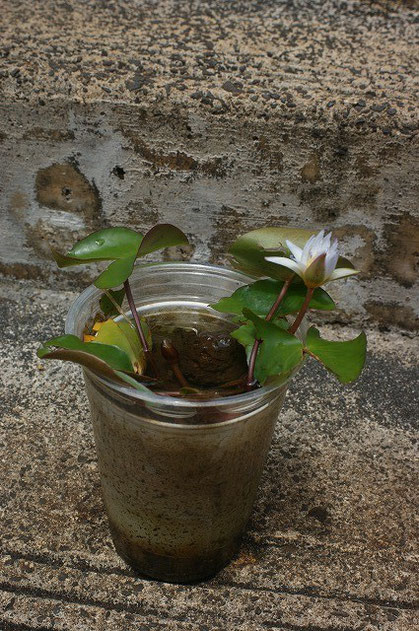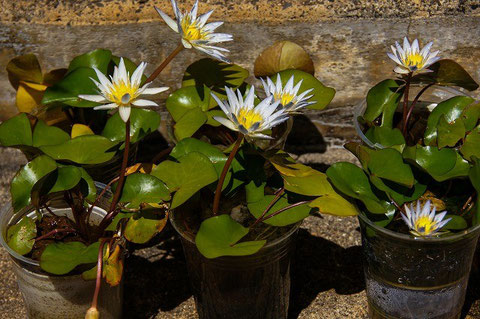 So I took a photo of these flowers, changed the cups and attached the photo to the cups.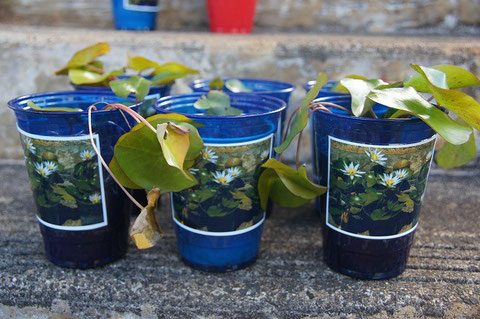 On Friday, I was so busy that I couldn't bring them to the country store, but on Saturday, I was able to prepare 16 cups and 10 Bowls for the Bon Dance.   They were sold well that there are 7 cups left here.....
To our members and friends, please feel free to let me know if you'd like to have this leftover.  I'll be happy to give you this plant for free!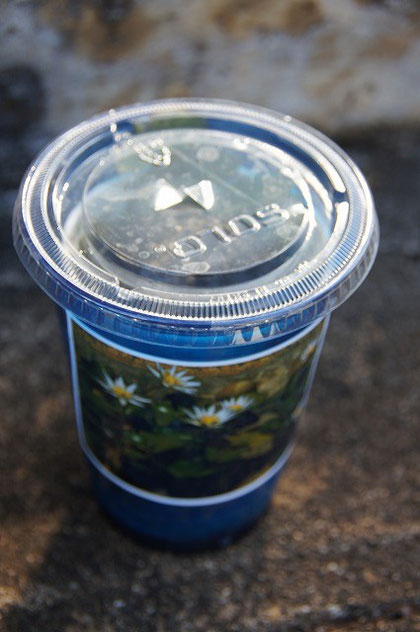 with a lid, you can easily take this home!