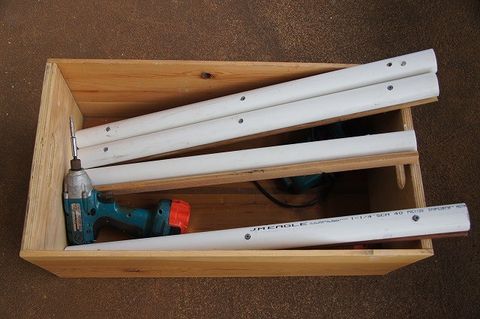 I am always busy like the saying, no rest for the wicked, but during these past weeks, I have been extra busy.    This means I did have some events I should write, but I didn't have time to make posts.  Today's quiz is one of them. 
Please look at the picture above and guess what is this for?  This was brought by Uncle Mo, last Sunday.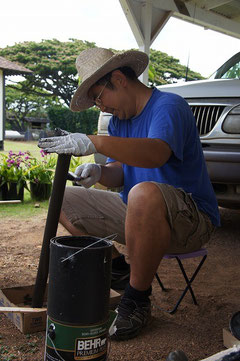 Hint1?:  I painted black.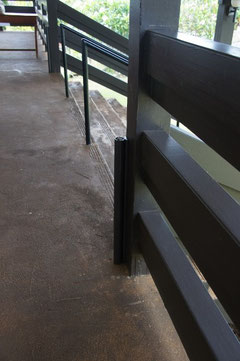 Hint2:  Attached this to the pillar.
The answer is..............
(Thank you so much for moving cursor down.)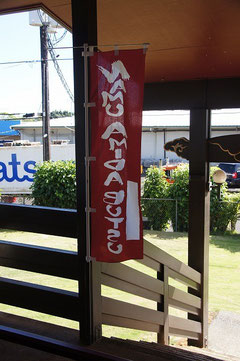 This is a support(prop) for the Nobori Streamer.    Not so long ago, I asked uncle Mo for his advice about how to install steamers easily and disattach them easily.   His answer was all in the box.
He measurerd length of the poles and bought and cut pipes...prepared everything with a tool, too.   This was truly great idea and the things Mo prepared for me was like an easy installing kits!  I was very grateful for his skills of carpentry and thoughtfulness.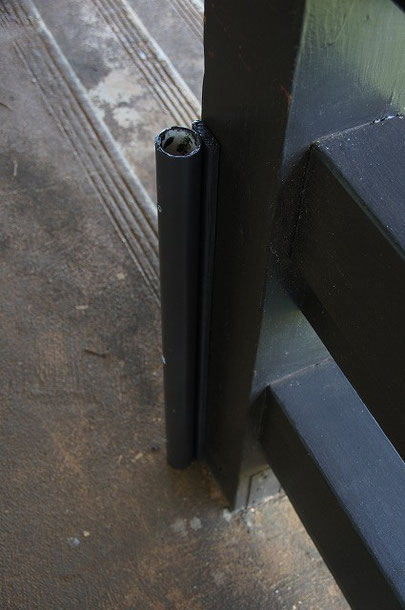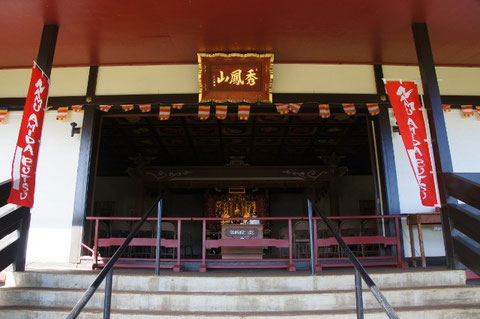 Once again, thank you very much!!!   Now temple looks better.