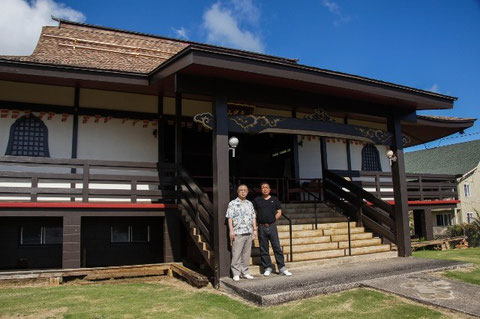 Our former minister, Rev. Kodo Tanaka and his friend, Mr. Yoshiyuki Aoki of Aoki Landscape Gardening & Engineering Works, visited us here at Koloa Jodo Mission on April 18 & 19th on the way to Big Island.   Usually, their visitation here is amazingly short like only one night but this time, I was very glad they were able to stay here for a little over 24 hours! 
Generally, Sensei's purposes of visitation here are
1.  To meet our old members and friends
2.  To support us materially, monetary and spiritually.
3.  To bring a new project
and this time, Sensei has brought a new idea of "Temple Stay" that would promote more temple guests from Japan to stay at the temple.  They experience a temple life and fellowship here in Hawaii and they will bring another friends and hopefully we'll get an exchange program that we can stay their temples in Japan.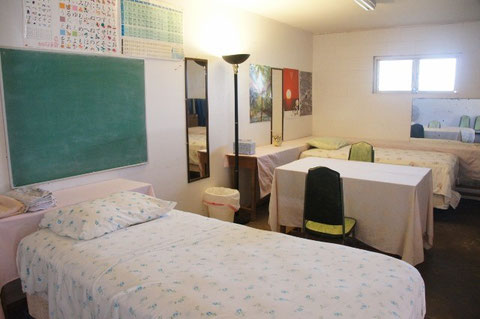 For Sensei and Mr. Aoki, I set up this guest room in the basement.   My wife was laughing out loudly (LOL) when she saw this setting.  She said those two chairs for two men looked funny....It looked like "Omiai."
I don't know what kind of a guest room we can renovate, but I am hoping to have more and more guests can come to our temple in the future.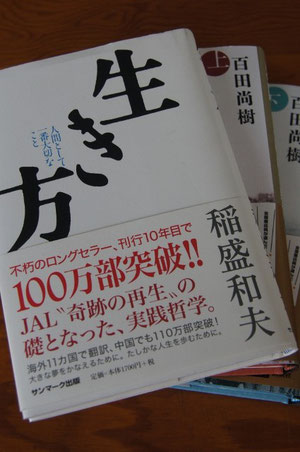 I am more than grateful to Rev. Tanaka for his thoughtfulness.   He brings not only temple supplys but also some Japanese best-selling books for me and my family, too.