As you may know, my name is "Kosen." "Kosen" is not a common name in Japan, but the word "Kosen" has many homonyms and can be written as;
1.光線(Kosen) means "a ray of light."
2.公選 (Kosen) means "public election."
3.鉱泉(Kosen) means "a mineral spring."
4.交戦(Kosen) means " a combat."
5.抗戦(Kosen) means " resistance."
6.口銭(Kosen)means "a commission."
7.鋼線(Kosen) means "steel wire."
8.鋼船(Kosen) means "Steel boat."
9.高専(Kosen) means "technical colledge."
......and my name, Kosen
is written as  広宣 which means "Broad Propagation." 
I'm not good at increasing membership, but I'm very good at propagation of plants.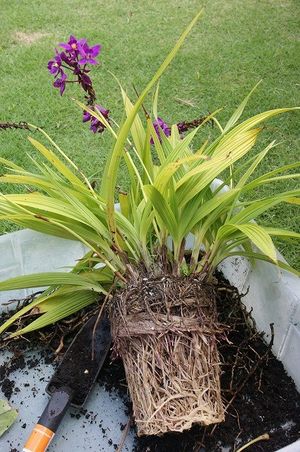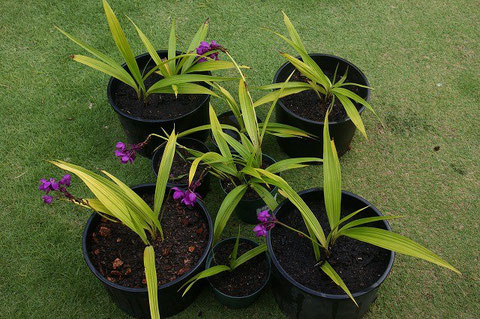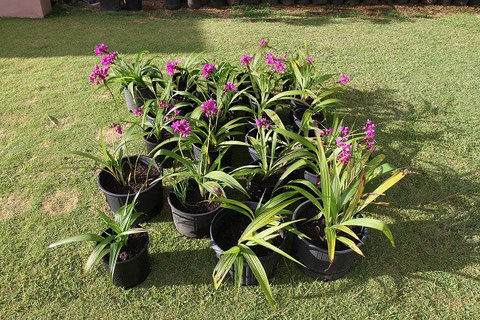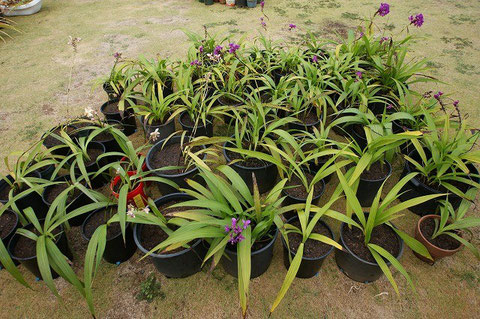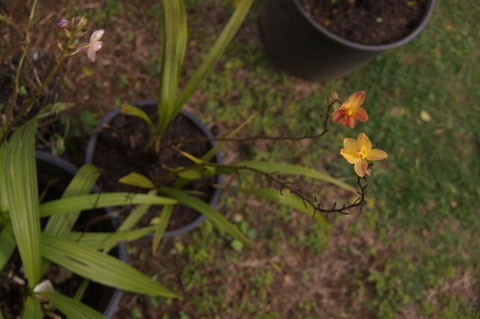 and yesterday, I started another propagation of Orange Spathoglottis which was donated by Mrs. Asako Ebata last December.   According to Mrs. Ebata, she bought it because the color was rare and she gave it to me because she knew I was good at propagation.  Thank you very much!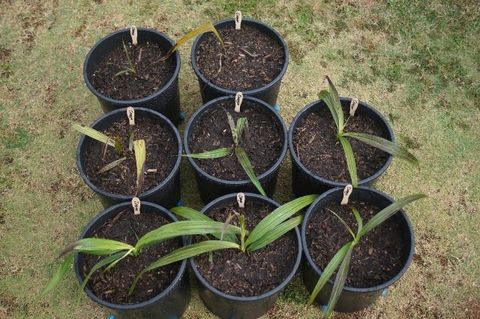 One plant has become eight pots at this time.   I am hoping they grow well, so that I could increase more and sell this plant for our Bon Dance.   In the meantime, if you are interested in having this plant, please let me know.  I gurantee it is cheaper than HomeDxxx.