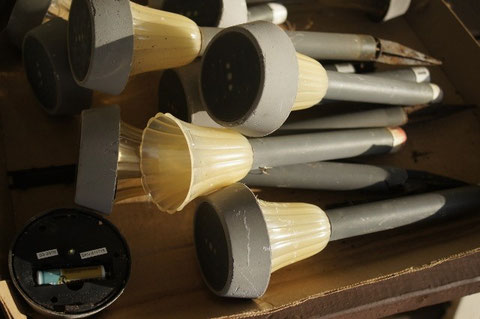 These are expensive Solar Garden-Lights which were donated by Mr.Ohashi when he and Mr. Aoki came to help our dedication ceremony of Japanese Garden in June 2010.  They have been great gifts since we've enjoyed the garden even at night time with these solar lights.  
However, they had a problem.  Solar battery didn't last long.   The first Soloar batteries lasted about a year and a half and then replaced batteries lasted only one year.  One solar battery was about $4 at the HomeDepot.... which means one light costs at least $4 a year... So this time, I boght cheap solar lights at WalMart.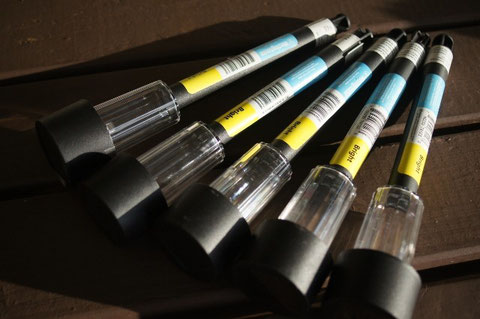 It was only $1.12+tax.  Though they are not rechargable-battery type, but I liked this price.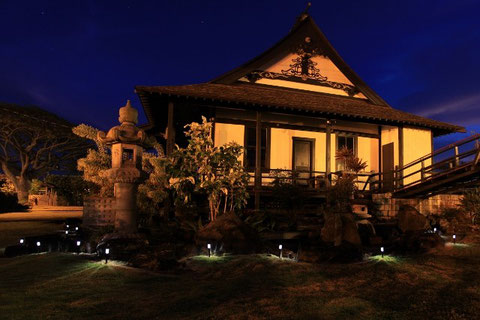 The walmart lights looked great here this morning.  I'm going to see if they can work longer than one year.  This means I'm planning to continue this weblog till the day when the light runs out.