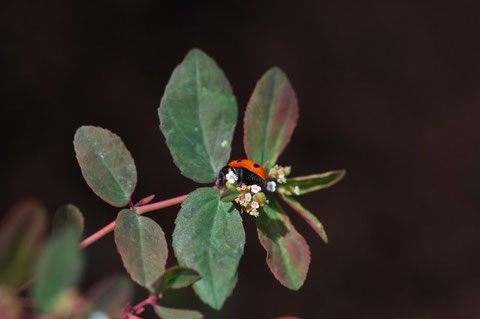 "There is no plant named weed." -Emperor Hirohito.
This is one of my favorite sayings by the late Showa Emperor of Japan.   Here in the United States, Emperor Hirohito may be notorious for World War II, but in Japan he is well-known as a person who loved plants and botany.   And he was said to be very mindful of small lives or plants, thus he mentioned that every plant had its own name and said, "There is no plant named "weed."
Surprisingly , I recently knew that a well-known American poet and philosopher, Ralph Waldo Emerson left the saying about a weed, too.
"What is a weed?  A plant whose virtues have not yet been discovered." -Emerson
This was just like my favorite saying and all of a sudden, I wanted to know more about Emerson and his life.   Interestingly, I was never interested in Emerson when I was taking the lectures of American Literature by Dr. Takayuki Tatsumi.  But now I am so interested especially in the fact Emerson was originally a church minister.
According to the Wikipedia, Emerson wrote "I have sometimes thought that, in order to be a good minister, it was necessary to leave the ministry.  The profession is antiquated. In an altered age, we worship in the dead forms of our forefathers."    I understood Emerson found something more alive and bigger than the specific religion.  It was nature.   He had to leave his church.
"Nature is a language and every new fact one learns is a new word; but it is not a language taken to pieces and dead in the dictionary, but the language put together into a most significant and universal sense. I wish to learn this language, not that I may know a new grammar, but that I may read the great book that is written in that tongue."
I totally agree with him that nature is a great language and it's much bigger than the religion.  Fortunately, I'm now learning nature, too, here on Kauai.   And I am lucky I don't need to leave a church like Emerson did, because Buddhism is very generous and tolerant to new ideas.  It's almost as huge as universe.  
The more you know about Buddhism, the more you will find varieties of rich ideas, thoughts, histories and practices of Buddhism.   They are universal because they are based upon the law of nature.  
By the way, did you know each weed has its own flower?   Though I don't know all names, I've found some tiny flowers from the temple ground here.   Each weed has its own unqiue flower....I thought they were pretty.
Happy Buddha Day!