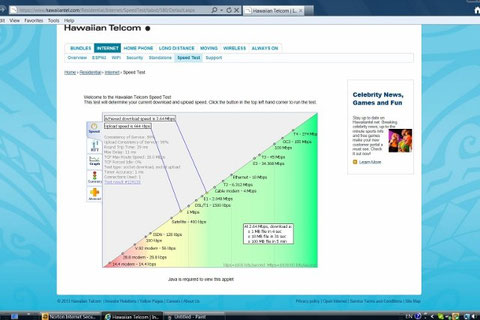 I have been thinking to change internet service provider (ISP) from Hawaiian Telcom to Road Runner (RR).  But my question is, "Is RR faster and more reliable than Hawaiian Telcom for sure?"
So I have just checked this speed test here for my current ISP.   Surprisingly, the download speed was much much lower than I expected.  It was only 2.64 Mbps!  So I did try another test at one of the Japanese sites here.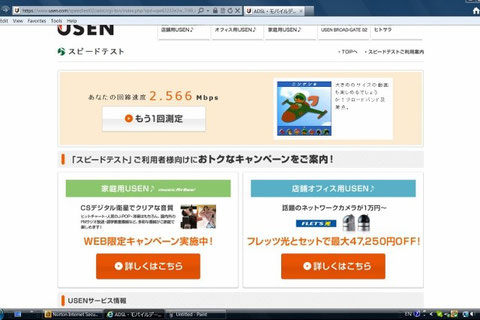 It was 2.566 Mbps.  Hawaiian Telcom was right in a sense.....it says "Up to 7Mbps! ($20/month for lifetime)." 
Now my question is to you who are using Road Runner or another ISP?   Please try checking your download (&upload) speed and let me know if it's faster or if it's cheaper.
I'm looking for the ISP which can be faster, more reliable, and cheaper than the current provider.
Interenst Speed Test by Hawaiian Telcom
http://www.hawaiiantel.com/Residential/Internet/SpeedTest/tabid/580/Default.aspx
Internet Speed Test by USEN (Japanese)
http://www.usen.com/speedtest02/index.html