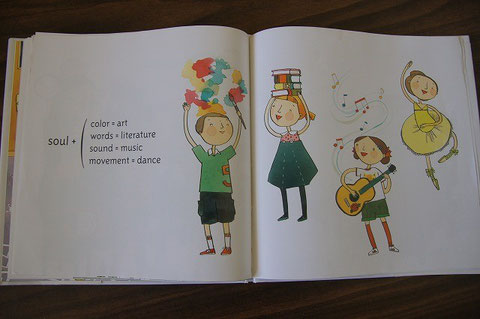 My wife and I sometimes set questions each other to challenge. One of the interesting questions she asked recently, was, "What is the answer of this addition, laughter + keeping secrets + sharing =?"
Immediately, I was able to answer this question, because I used to think this kind of interesting additions for fun. The answer is "Best friend."  When she told me this question was from the picture-book titled, "this plus that; Life's little Equations," I was surprised to know there was already somebody who made and produced this kind of book of equotions.   But I truly enjoyed this book, more than my children did!   One of the interesting additions I loved was,
practice + practice = learning
practice + practice + practice = mastering
As you see, this book is for children, but I think any adult will find it interesting, as I did.   And you can enjoy even more by thinking of your own ideas of additions.
One of the best equations I've made was,
Anything x Middle Way= Best Way
Buddhism is, For you =For me.