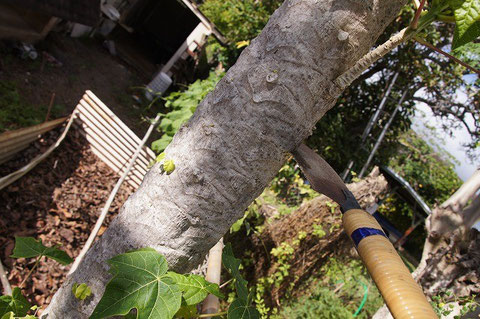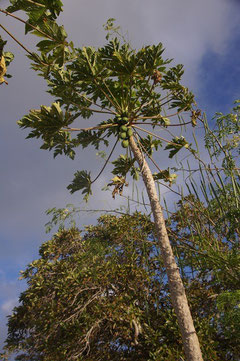 This afternoon, I made a decision to cut Papaya tree.
Actually, I have been thinking what should I do for the tree because of the following facts.
1. A tree has grown so well and tall. It's now very difficult to get fruits which are way high.
2. Some young branches are growing and maybe in the future they get their fruits at the lower positions.
As you see, there are some fruits already and another dozen flowers are coming to be fruits.    If I cut it now, I will spoil the most of the fruits and if I don't cut it now, young branches will not grow fruits and the tree itself will grow much taller and you cannot get any fruits.
So this question was whether I harvest now or in the future, and my decision was.......