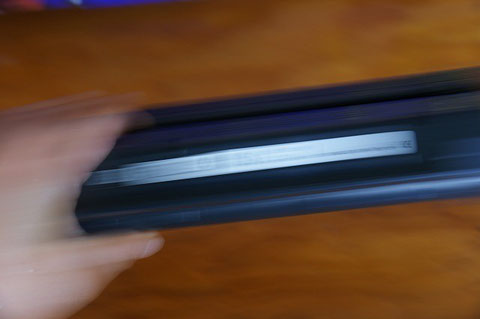 This picture above is to introduce one of my ecology movements here.
About a year ago, I noticed black ink for the laser printer was running out.  So I took the cartrige out and then shook toner many times.  To my surprise, the black ink was recovered for another 50 copies.
Since then, I repeat shaking toner again and again and again whenever ink is running out.   And you know what?  It's still working. 
Needless to say saving resources is important.  In my understanding, however, making full use of resources we receive, is also imporant. 
P.S.
This morning, a Christmas Concert will be held at Koloa School and then a Kaua'i Chrismast hula concert will be held on this Sunday.  I wanted to stay here at temple to do my job, but going to childrens' events are also my jobs, according to my wife.